Jeff Jarrett Remembers WWE HOFer Billy Graham: 'Often Imitated But Never Duplicated'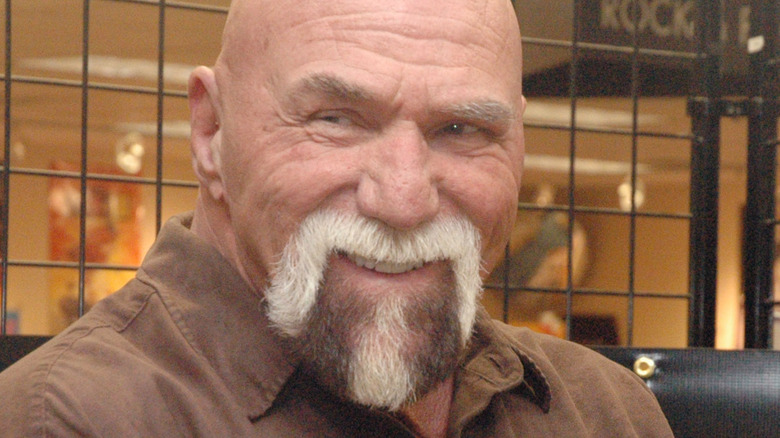 Bobby Bank/Getty Images
In a business saturated with professional wrestlers, "Superstar" Billy Graham dared to be different. With his vibrant personality, signature bleached-blonde hair, and bodybuilder physique, many consider Graham to be the first "sports entertainer" in the industry. Earlier this month, the wrestling world came together to celebrate the life of Graham following his death on May 17. Looking back on Graham's influence, WWE Hall of Famer Jeff Jarrett quoted a famous line coined by Jackie Fargo, describing Graham as "often imitated, but never duplicated."
During a recent episode of "My World," Jarrett further discussed his thoughts on the legendary performer. "It's such a cliché [line], but when you really take the deep dive and look at guys that were trendsetters, forward thinkers, did character development – before, nobody used that term but 'Superstar' Billy Graham had [it] ... When you really think about pop culture and professional wrestling, you think about moments and not matches. 'Superstar' was a guy that created a persona that was legitimately often imitated in so many ways, even his peers, [Ric] Flair, Dusty [Rhodes], on and on and on, but never, ever duplicated because he's the original in so many things. So RIP Billy, what a run he had."
Earlier this year, Graham was hospitalized after contracting COVID-19. Unfortunately, his condition continued to decline as he battled through other health issues, including acute renal failure, inflammation of the lungs, and a nasty ear infection that spread to his skull. Graham later went into multiple organ failure and was ultimately taken off life support. He was 79-years-old.