More Details Reportedly Revealed On Pat McAfee's ESPN Deal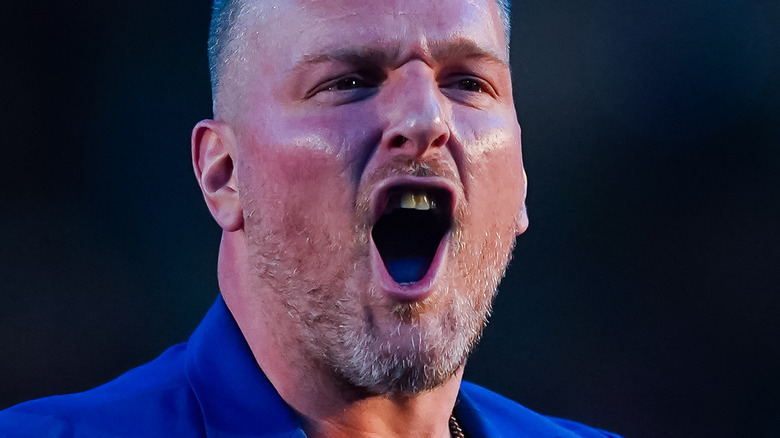 Alex Bierens De Haan/Getty Images
It was announced earlier this month that former WWE personality Pat McAfee's eponymous daily talk show will be moving to ESPN this fall, and now more details about the deal have been reported by The New York Post. The report says that McAfee's deal with ESPN is for five years and worth around $85 million, though the former NFL punter-turned-sports personality would not comment on the specifics of the deal when journalist Andrew Marchand reached out to him directly via social media.
McAfee did say Marchand's $85 million estimation was an "interesting number" when the columnist asked him to confirm the deal's worth. McAfee's deal with ESPN includes his recurring role on "College Football GameDay" each Saturday morning, while the sports media personality will maintain "control over all aspects of his show," according to the report. "I will be paying my people and we will be producing the show fully," McAfee told the Post via DM. "[ESPN] will be handling a lot more of the backend stuff, while also providing a platform that is incomparable linear wise with a network of talent that is deep and awesome."
McAfee's post-football career has seen him become one of the most popular personalities in sports media, including a well-received run as a WWE commentator and part-time wrestler. McAfee made a surprise return at the 2023 Royal Rumble, and went on to defeat The Miz at WrestleMania 39. McAfee made his first appearance with WWE as a guest commentator for "WWE NXT" in 2018, later signing a contract with the company in 2019. He served as a color commentator on "WWE SmackDown" from 2021 until 2022 alongside Michael Cole.