Abdullah The Butcher Explains Why He Turned Down Barbed Wire Match In Japan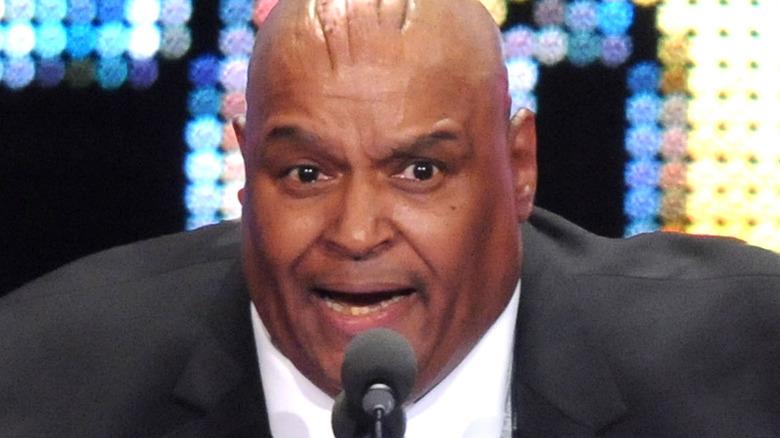 George Napolitano/Getty Images
Abdullah The Butcher is synonymous with blood and gore and the wrestling style that became known as ultra violence, but he wasn't willing to throw down with just anybody. In an interview with "Brisco & Bradshaw," he said that he was offered to take part in barbed wire matches in Japan numerous times, but refused.
"I say, 'No, I will not have a barbed wire match," Abdullah recounted. "You understand?'"
"In a way, I wasn't scared of the thing but a lot of people did not know how to work a barbed wire match," he explained. "They would throw you into the damn wire, scar you up." 
According to the hardcore icon, there was just one WWE Hall of Famer that he was always willing to tangle with in barbed wire.
"Me and Dusty Rhodes, we had barbed wire matches because he knew how to work 'em," Abdullah exclaimed. "But you can't work with some guy who don't know how to work it. And a lot of the Japanese guys did not know how to work a barbed wire match."
Butcher was the subject of a GoFundMe recently after his wife seized his assets, putting him in dire straits financially, which Butcher partially blamed on being illiterate. But fellow wrestling legend Kevin Sullivan has doubted Butcher's claims that he's illiterate, noting that he didn't "buy" the assertion 100%.
Butcher also needs a hip replacement but thinks that should he ever get the surgery, he'd entertain the possibility of returning to the ring, despite the fact that he's north of 82 years old currently.