The Undertaker Praises Roman Reigns, Wishes He Could Face Him Today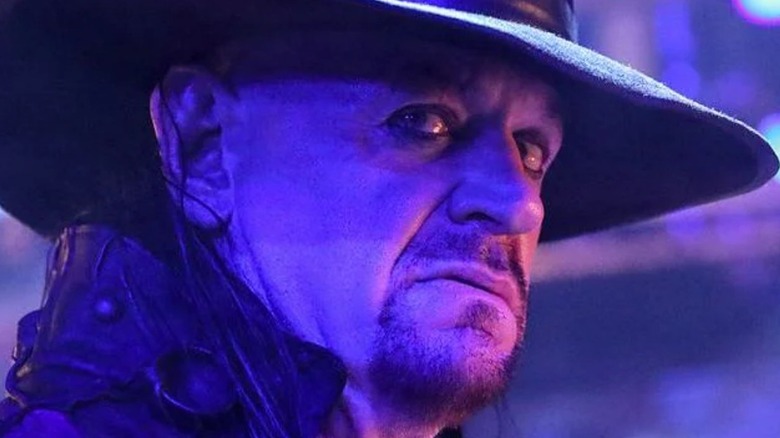 WWE
Mark "The Undertaker" Calaway is a big fan of the "Tribal Chief" iteration of Roman Reigns. While speaking to Independent, the WWE Hall of Famer praised the current Undisputed WWE Universal Champion's current run, stating that he'd love to work with Reigns again if he was still competing.
"He's doing a phenomenal job. His character, his talent, and everything has grown exponentially through this run. It's arguably one of the greatest runs ever," Calaway said. "I like it because it's such an old-school move, to have the title that long."
Reigns is enjoying a historic title reign at the moment. He won the Universal Championship at WWE Payback 2020 and has been dominant ever since, holding the gold for over 1000 days. As such, Calaway believes that the "Tribal Chief" deserves to be in the conversation when it comes to the all-time greats, though he admitted that argument is always subjective and other wrestlers are in the running as well. At the same time, the legend reiterated that Reigns is up there with the best of them. 
"Reigns has the claim to fame now. He's the man. I mean, it's not even close, really. He's had the title for a thousand days. Business is incredible. He picks his own schedule. He's got a claim, he's got an argument. I'm really proud of him for how he's come. It really has been impressive."
Furthermore, Calaway stated that he'd love to have worked with the current version of Reigns when he was in his own prime. The Hall of Famer noted that he didn't have a lot of gas left in the tank when they met in the squared circle at WWE WrestleMania 33, and Reigns has only evolved as a performer since then.