Details On Superstar Billy Graham Funeral, WWE HOFer's Ceremony To Be Livestreamed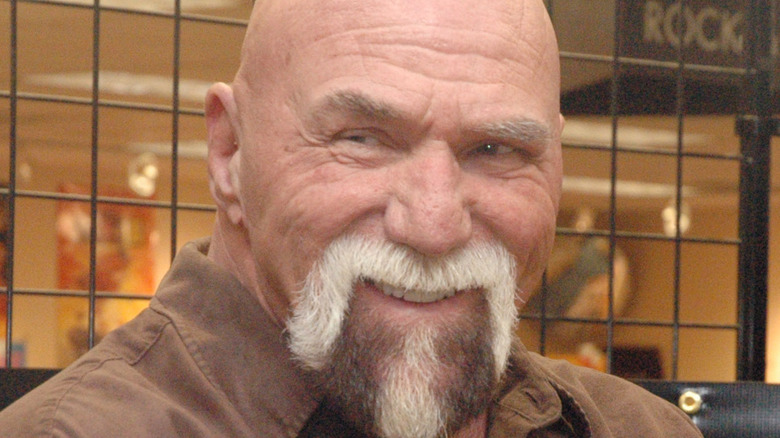 Bobby Bank/Getty Images
Superstar Billy Graham will be laid to rest this afternoon in his home state of Arizona. 
The funeral service will be held at 3:00 p.m. EST (12:00 p.m. local time) at the Full Life Church in Chandler, Arizona and the ceremony will be streamed live online. The WWE legend — real name: Wyne Coleman – died on May 17 after years of mounting health issues. He was 79 years old.
Graham was one of the most transformative figures in professional wrestling history, helping elevate the once competition-focused art form into an over-the-top form of entertainment unlike anything else. WWE Chairman Vince McMahon even went on to adopt "Superstar" as a definitive term for its wrestlers as a result. Meanwhile, Graham's emphatic use of the word "brother" made it a mainstay phrase forever tied to professional wrestling.
Throughout his career, Graham also held handfuls of championships in the NWA, the CWA, and the IWA, later winning the WWWF Heavyweight Champion by defeating Bruno Sammartino. Graham was elected into the WWE Hall of Fame in 2004, cementing his legacy as one of the greatest "superstars" –- and perhaps the very first –- to ever step foot in the ring. 
In paying tribute to the late legend, WWE credited Graham's "flashy fashion style, over-the-top interviews, and bodybuilder physique" for being responsible for those wrestlers who followed in his wake. Additionally, he was regarded as a pioneer of the industry for all the tools he brought to the table.