GUNTHER And Rhea Ripley Learned Of Record-Setting WWE Royal Rumble Plans Days Before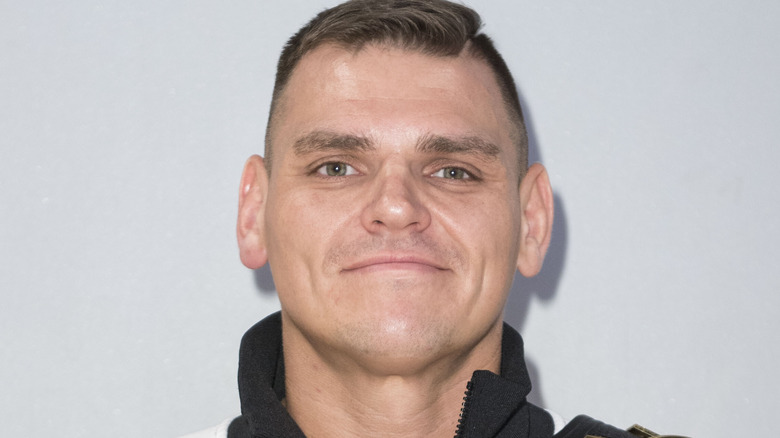 Marc Pfitzenreuter/Getty Images
The number one entrants from the 2023 Royal Rumble matches Rhea Ripley and GUNTHER both appeared on a recent episode of "My Love Letter to Wrestling" to discuss when they found out they would be going bell to bell in their respective Rumble matches.
"I want to say two nights before," Ripley recalled. "I got a message like, 'How's your cardio?' 'What do you mean, how's my cardio? I've been a manager for the last few months.' It was crazy. When they finally told me, I was like, 'You're joking, right?' I think I can do it because adrenaline is a powerful thing. But at the same time, I'm like, 'I don't know if I'll be able to do it.'"
Ripley did indeed do it after lasting 61 minutes and eliminating seven other competitors to secure a title shot at WrestleMania 39. But she wasn't the only person to go bell to bell either. Earlier in the night, Intercontinental Champion GUNTHER set a new record with 71 minutes in the ring despite being the runner-up. Like Ripley, GUNTHER was privy to what he would be doing mere days before.
"I got the heads up the day or two that I might be busy that day, but then I found out on the day," GUNTHER said. "I wasn't even focused on the time, like how much time am I going to spend there. I was busy with having all my stuff down, more or less." He noted that he likes to take charge and dictate the pace in his singles matches, but there was no chance of that happening in the Rumble. GUNTHER admitted that toward the end of the bout, the entrants became surprises to him because of how much time had passed.
If you use any quotes from this article, please credit "My Lover Letter to Wrestling" with a h/t to Wrestling Inc. for the transcription.