WWE Legend The Undertaker Explains Reasoning Behind 1 deadMAN SHOW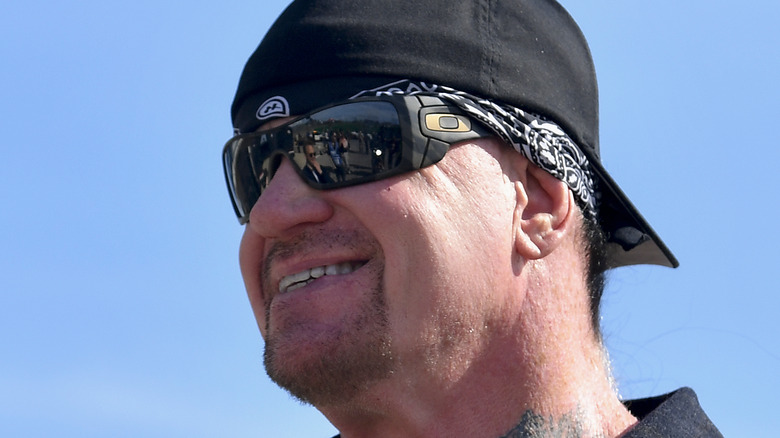 Logan Riely/Getty Images
The Undertaker knew the moment he gave his WWE Hall of Fame speech last year that he needed to share more stories about his legendary pro wrestling career.
While speaking with the "Manchester Evening News," 'Taker (aka Mark Calaway) opened up about what led him to an unexpected post-retirement career where he has openly shared backstage secrets and stories from his time in the ring. Throughout his iconic career, The Undertaker rarely broke character and let in on secrets of the pro wrestling world. But that changed after he was inducted into the Hall of Fame. 
"Once I gave the speech at Hall of Fame, that's when we figured that we might have something as far as a show or the ability to connect with the audience a different way," said Undertaker. 
Since his last match at WrestleMania 36, Undertaker has toured as a storyteller with his "1 deadMAN SHOW," where he answers questions from pro wrestling fans and narrates his most cherished backstage stories. The decision was a bit surprising for many, given The Undertaker's outspokenness about modern-day wrestlers' inability, or lack of willingness, to protect their characters.
The Undertaker explained that he had to evolve to stay in the pro wrestling industry, which is why he decided to speak more freely.
"Either I completely remove myself and let the legacy of the character move on," he said. "Or, I have 30 plus years of life experience, stories, funny stories, sad stories, insight on things that had happened to me through the years, and I wasn't really ready to be done with the business."