AEW's Adam Cole Says That He Values Being Well-Liked And Respected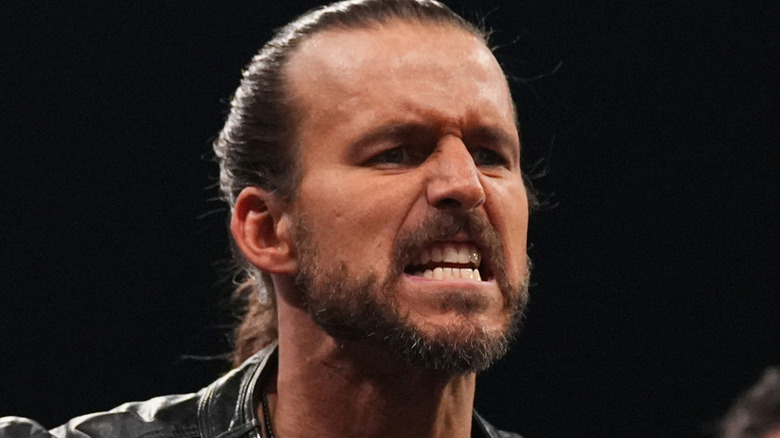 AEW
Adam Cole is typically talked about in glowing terms by his peers in the wrestling industry, a fact that he called "incredibly humbling" in an interview with the Barstool's "Rasslin'" podcast. Cole has earned a reputation for being one of wrestling's genuine nice guys and an upbeat, positive presence wherever he's worked. The AEW star said he was able to reflect on that legacy over the past year when he was sidelined with a potentially career-ending injury.
"Of course, you want to leave a legacy of having an incredible career, winning world championships, traveling the globe, getting to wrestle on television, and those are all things that I absolutely still want to continue to achieve," Cole said. "But when I think of a legacy, there's no better one to have than people respecting you as a person, whether it be the audience or your peers and the people that you work with. It means the world to me."
Fans have gotten a glimpse of Cole's real-life personality through his Twitch streams, where he's fostered a deep connection with them over the years. Cole has explained that tremendous fan support during his injury recovery is a big reason why he allowed cameras to document his journey for "AEW All Access."
Notably, he's managed to earn that love despite working most of his career as a heel, a fact he joked about during the Barstool interview.
"For over ten years I was a real piece of garbage," he said. "I guess I got that out. During matches, that's when I got all my aggression and anger out, and then I tried to be nice to everybody after that."
If you use any of the quotes in this article, please credit "Rasslin'" with an h/t to Wrestling Inc. for the transcription.