NWA Legend Stan Lane Proves He's Not Congresswoman Lauren Boebert's Father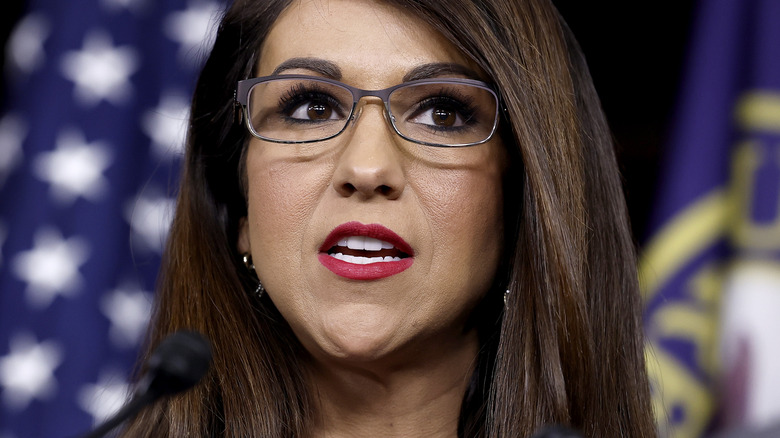 Anna Moneymaker/Getty Images
The worlds of politics and professional wrestling continue to be linked in the most bizarre ways, with the most recent being the paternity of Colorado Congresswoman Lauren Boebert. In the past, both Boebert and her mother have accused retired pro wrestler "Sweet" Stan Lane of being the congresswoman's estranged father. These accusations have now been disproven, with a press release given to PWInsider on behalf of Stane Lane saying that a DNA test has shown that he is not the father of the politician.
This conclusion comes after years of turmoil between both parties, one that Lane elaborated on in his press release. "We went through the legal system and completed a court-ordered paternity test. I was declared not to be the father and the case was dismissed," The former NWA star explained, "In spite of the court verdict, the mother of [Lauren Boebert] has continued to stick to her original claim."
Eventually, Lane allowed the congresswoman to oversee another DNA test herself, confirming, once again, that the former pro wrestler was not her father. "Once we both reviewed the results Lauren and I agreed that this matter is settled, and I accepted Lauren's apology on behalf of herself and her mother," Lane concluded.
Lane expressed his desire to return to his quiet life as a retired performer coming out of this situation. As a pro wrestler, "Sweet" Stan Lane was best known for his proficiency as a tag team competitor, with many wrestling fans knowing him for his time as a part of The Midnight Express with Bobby Eaton. However, Lane's tag team success wasn't confined to just one partner. Throughout his career, the wrestling legend celebrated 35 tag team championship reigns with six different partners across the United States.