Booker T Thinks There's Still Something Missing From NXT Champion Carmelo Hayes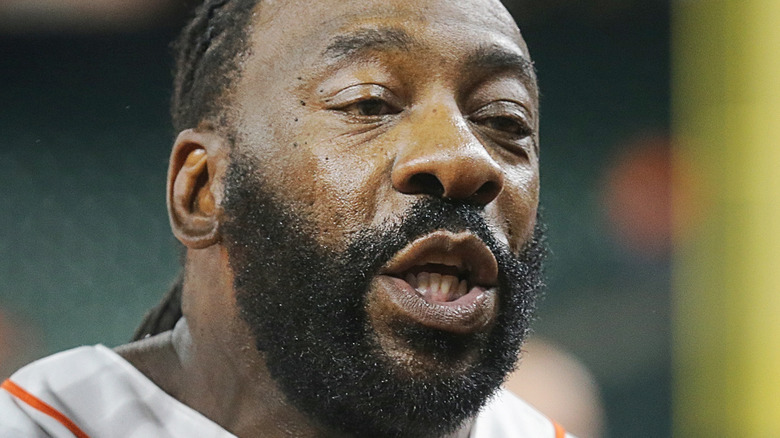 Bob Levey/Getty Images
Carmelo Hayes might be the current "WWE NXT" Champion, but Booker T believes there is more that can be seen from him, even though he stressed that Hayes is good. 
"I can agree with you as far as something being missing as well," he said in response to a question on the "Hall Of Fame." "Maybe it's just having that ability to go out and just beat up somebody flawlessly. Wrestling someone is one thing, but going out and beating the guy up is something totally different. Carmelo maybe needs to think about raising his game as far as that goes." 
Hayes wasn't called up during the recent WWE draft and that is something that Booker T was personally happy about as he believes that Hayes is still a work in progress, which is the case for many of the talent in WWE's developmental system. 
"He's a diamond in the rough that just needs to be polished," Booker T said about Hayes. "It's nothing missing it's just that they're growing and they're learning."
Booker T might be a commentator officially in "NXT," but he does have training experience from his work with his Reality Of Wrestling promotion. That is something he has taken with him to "NXT," as Booker often takes the time to speak with talent as he wants to pass on tips to help people learn and grow.
"This business you're always going to be learning," he said. "I am so enthused about passing it on to these young guys and hopefully, they can take those tools and go out there and make them work and then I see it actually work for them and go, 'Oh man, I had a piece in that right there.'"
If you use any quotes from this article, please credit "Hall Of Fame" with a H/T to Wrestling Inc. for the transcription.