Satnam Singh Talks Training With Former WWE Star Paul Wight, Would Love Dream Match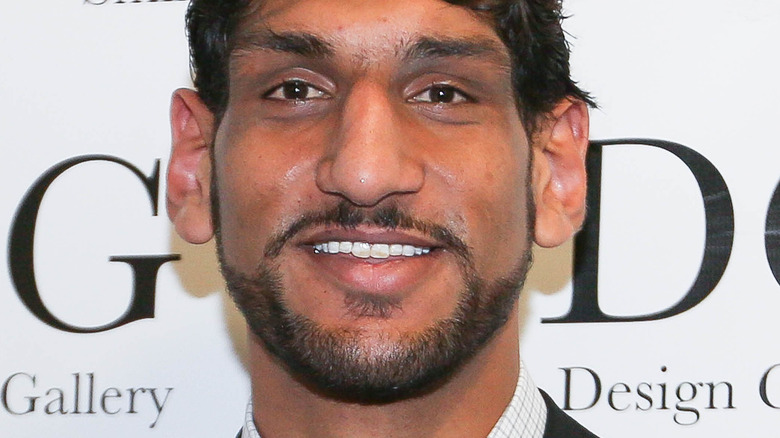 Rob Kim/Getty Images
It's been a little under two years since All Elite Wrestling announced that they had signed former NBA player Satnam Singh to their roster. Since then, the 7-foot-3-inch star has aligned himself with the likes of Jay Lethal, Sonjay Dutt, and Jeff Jarrett. In addition to working with those three in-ring veterans, Singh has been fortunate to sit under the learning tree of another wrestling giant – Paul Wight (formerly known as The Big Show in WWE).
During a recent interview with "Sportskeeda Wrestling," Singh discussed his experience training with Wight at The Nightmare Factory. "Normally, we were working together, and QT Marshall, [at] The [Nightmare] Factory for the last two weeks. He wanted to come back in the ring and he wanted to train me. So, I got a really big two-week chance to work with him, and so, he [taught] me so many big moves," Singh said. "Also, I can see how I look in front of the big guys, and whatever he's learned from WWE, from AEW."
After completing his training session with Wight, Singh is hopeful that he will one day face Wight on television, whether it be in a tag team match, or singles competition. When asked if he thinks he'd be able to deliver a Chokeslam to the former WWE Champion, Singh gave himself a nod of confidence. "Of course, why not?" he said. "In the ring, I don't care. I will Chokeslam anyone over there."
With Singh eyeing a match with Wight, it's worth noting that Wight has reciprocated the interest as earlier this year, he named Singh as one of the wrestlers he's yearning to wrestle in AEW.