Shayna Baszler Recalls Losing Hunger For MMA, Pursuing Wrestling Afterward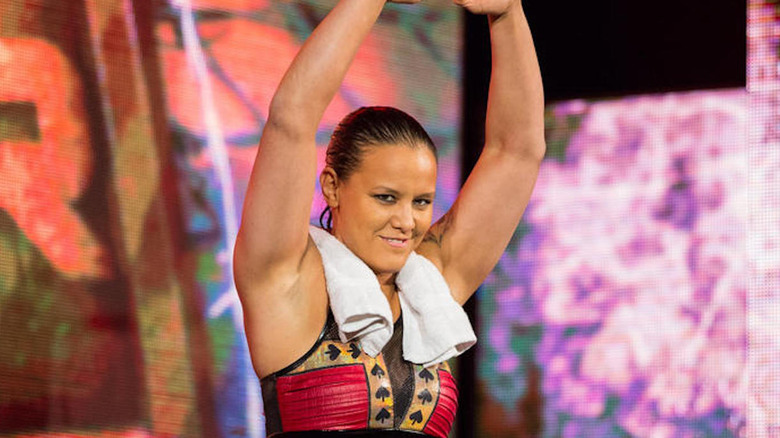 WWE.com
"I don't know how to explain it, I just didn't care anymore." 
On the latest "Cheap Heat," Shayna Baszler credits losing on "The Ultimate Fighter" for robbing her of her joie de vivre. 
"I just wasn't hungry enough anymore...Josh [Barnett] could tell." The former WWE NXT Women's Champion said she didn't think she'd be able to get a decent fight from UFC anytime soon, and Barnett broached the idea of pro wrestling to keep her active. Barnett and Baszler got her a release from UFC and she transitioned to wrestling, where she can stay active in combat without the wear and tear of professional fighting. 
"I went to Japan. That's the closure moment," Baszler said, "is that fight in 2017 that I had in Japan...I lost but I think I felt good and this is not complaining. It went to decision. I think I beat her but she was their girl and I can't complain about that. I couldn't finish her and I was happy with it."
Baszler believes that touring Japan and doing both MMA and pro wrestling helped her in her journey, comparing her road to that of the Barnetts and Lou Theszs and other legends of combat sports and pro wrestling.
Baszler has certainly found a likeminded spirit in WWE, alongside former UFC Champion Ronda Rousey, Baszler is currently a WWE Women's Tag Team Champion, with the reign coming due to Rousey's similar frustrations, albeit with her professional wrestling career. Rousey and Baszler reportedly demanded to be put together as a tag team. Rousey and Baszler won the titles at the end of May, after the belts were vacated by Liv Morgan and Raquel Rodriguez, due to an injury to Morgan.