Dominik Mysterio And Rhea Ripley Confront Cody Rhodes On WWE Raw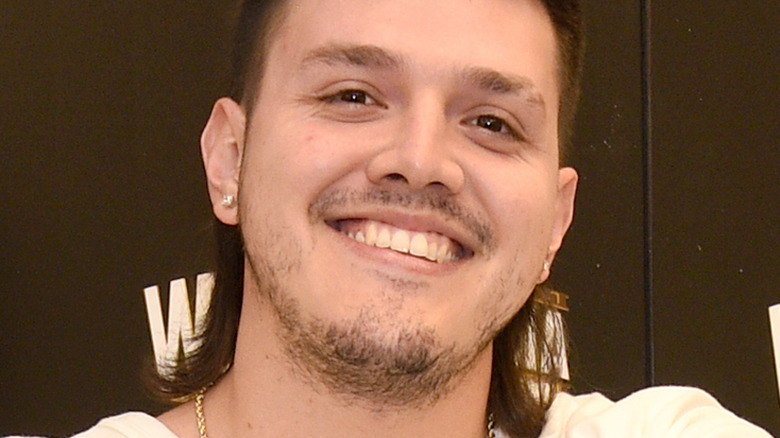 Gregg Deguire/Getty Images
"Miz TV" lived up to its billing as must-see TV on "WWE Raw" Monday night when special guest Cody Rhodes was surprised by another special guest: Dominik Mysterio. Naturally, "Dom Dom" made his way to the ring with Rhea Ripley and when the crowd quieted long enough for him to speak, he played a familiar card on "The American Nightmare."
Poking at Rhodes' broken arm, Dominik questioned why Rhodes wasn't at home taking care of his daughter due to his injury. After labeling him a deadbeat dad like he has his own father Rey for months, Cody heard enough. First, he ripped Dom's tattoo, calling it a worse prison tattoo than his own. Then, Rhodes stated that the elder Mysterio had made one big mistake: his son.
First rule of the yard.@DomMysterio35 just slapped @CodyRhodes on #WWERaw! 😲 pic.twitter.com/UUi1nHHv6E

— WWE (@WWE) June 6, 2023
"Matter of fact, I know he's made some terrible mistakes. And I know that because I'm looking at one," Rhodes quipped.
While Dom was able to get in a quick slap before cowering behind "Mami," it was Rhodes who got the last laugh by knocking out The Miz with his cast.