Brandi Rhodes Teases Involvement In Cody - Judgment Day WWE Rivalry, Rhea Ripley Responds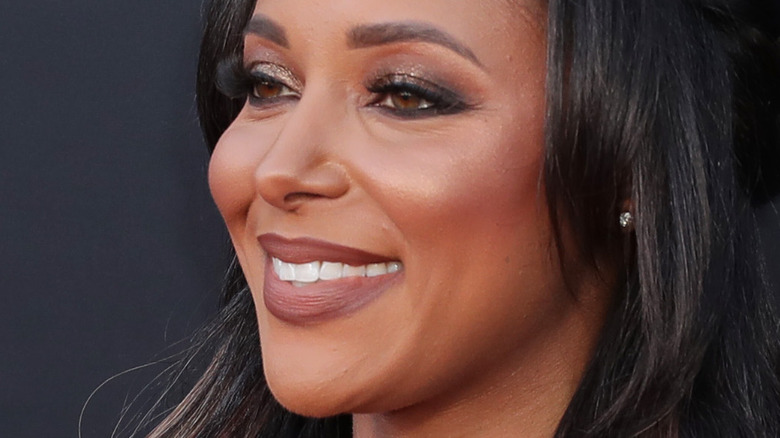 Leon Bennett/Getty Images
As Jade Cargill found out on the November 11, 2020, episode of "AEW Dynamite," any woman who dares disrespects Cody Rhodes must face the wrath of Brandi Rhodes. On this week's "WWE Raw," Rhea Ripley might have given Brandi ample reason to return to WWE programming. 
During a Miz TV segment, Dominik Mysterio struck Cody with a cheap shot and hid behind Ripley, who proceeded to goad Cody into striking her. Needless to say, Cody did not retaliate as The Judgment Day continued to mock "The American Nightmare" before exiting the ring.
It appears Brandi was paying close attention to the segment. "Papa wont hit Mami... but Mommy will," she wrote on Twitter, implying that she was not afraid to wrestle the "Raw" Women's Champion on behalf of her husband.
Ripley responded with a DX crotch chop gesture, as seen below.
Papa wont hit Mami... but Mommy will.

— Brandi Rhodes (@TheBrandiRhodes) June 6, 2023
— RheaRipley_WWE (@RheaRipley_WWE) June 6, 2023
It remains to be seen if Brandi will actually be brought in by WWE to further the storyline. A former WWE ring announcer, Brandi has not stepped foot inside a WWE ring since she requested her release from the company in May 2016. Upon her husband's return to WWE in 2022, Brandi decided to quit the wrestling business to focus on her other media projects and her life as a stay-at-home mother. 
In an interview earlier this year, Brandi suggested that some of her peers were envious of her "position in the industry" and that the mental hurdles "took a lot of the joy out of it for me." While Brandi herself ruled out a return to wrestling, Cody was not definitive about the same in another interview earlier this year, suggesting that his wife still had a "never say never" mentality about returning to the business. In fact, he stressed that Brandi could "defend herself and fight her own battles" if WWE were to bring her back for a storyline.