Kazuchika Okada Says He Hasn't Watched Much Of Bryan Danielson's Work In AEW Or WWE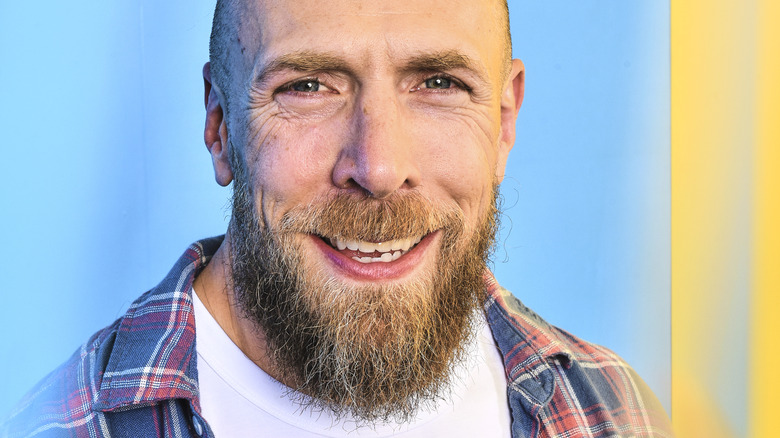 Irvin Rivera/Getty Images
Wrestling fans began licking their chops Sunday when Bryan Danielson made a cameo appearance at NJPW Dominion, issuing a challenge to Kazuchika Okada for a match at Forbidden Door 2. On Tuesday, Okada accepted Danielson's challenge via a press conference, giving fans across the world a reason to rejoice. 
While addressing Danielson's challenge, Okada was asked to single out what he respected the most about his contemporary. The response left many shocked, as Okada admitted to being unfamiliar with Danielson's wrestling style, revealing that he had not watched "The American Dragon" in action for promotions such as AEW and WWE.
"To be honest, I haven't really taken in Bryan's work in AEW or WWE, so I'm not sure I can say with certainty exactly the kind of wrestler he is," Okada said. "But that's why I'm looking forward to this. I know that he isn't the tallest guy, isn't the biggest either, but he's been able to be a big star in those companies, and be right at the top as a champion. So that shows how good he is in the ring, and how much charisma he has to boot."
"In Osaka Jo Hall, there were those 'yes' chants that showed how far his name has traveled," Okada continued. "Fans who don't watch American wrestling still know who he is, and that says a lot. I'm looking forward to facing him, and I look forward to getting the win."
In conclusion, Okada said that while his match against Danielson wasn't for any championship titles, it was to determine "the real Best in the World." Danielson had previously pushed back against the notion that Okada was "the best wrestler of this generation" and made it clear that "The Rainmaker" would be "getting into the f—ing desert" if he were to accept his challenge. 
At the inaugural Forbidden Door, Okada challenged then-IWGP World Heavyweight Champion Jay White, "Hangman" Adam Page and Adam Cole in a four-way match. Danielson, meanwhile, was forced to miss the show due to an injury.