Dr. Britt Baker On What She Loves About Being In AEW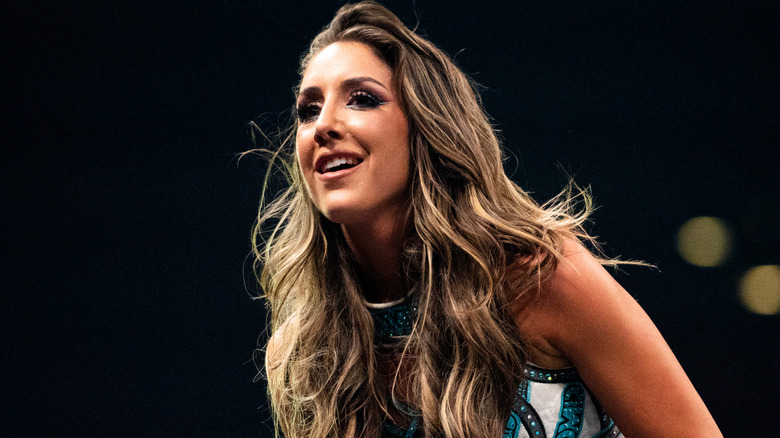 AEW
Whether she's holding championship gold or not, Dr. Britt Baker has undoubtedly become the face of AEW's women's division since bursting onto the scene alongside the newfound wrestling promotion when it began in 2019. 
Throughout the twists and turns the company has taken in its first four years of existence, the former AEW Women's World Champion has found a way to thrive. In fact, not knowing what might come next in a promotion that's built its popularity on debuting new stars and constantly upping the ante is what the 32-year-old dentist-turned-wrestler loves about being an AEW star.
"I never really knew what to expect, which is [why] I love it," Baker said during a recent interview with "WhatCulture Wrestling." "Because then when you just take it one day at a time, one foot in front of the other, everything is a surprise and a success to you. But I'm at the point now where I know in my soul and in my core, I have what it takes to be the star of the women's division. But that just makes me so much hungrier to do so much more, so it's a blessing and a curse."
Baker has shown that drive both inside and outside the ring, consistently appearing in the AEW women's division's top feuds whether she's the champion or cast alongside others holding the belt. On top of that, the real-life dentist has continued her medical career back in Pennsylvania and also took on a starring role in AEW's recent backstage reality show "AEW: All Access" alongside boyfriend Adam Cole. 
"It's definitely been an experience," she said. "It's something that you can't really prepare for, but I'm really thankful for the opportunity and I think, if anything, it really humanizes us as professional wrestlers."