Britt Baker Wants To Help AEW Become More Mainstream, Create New Fans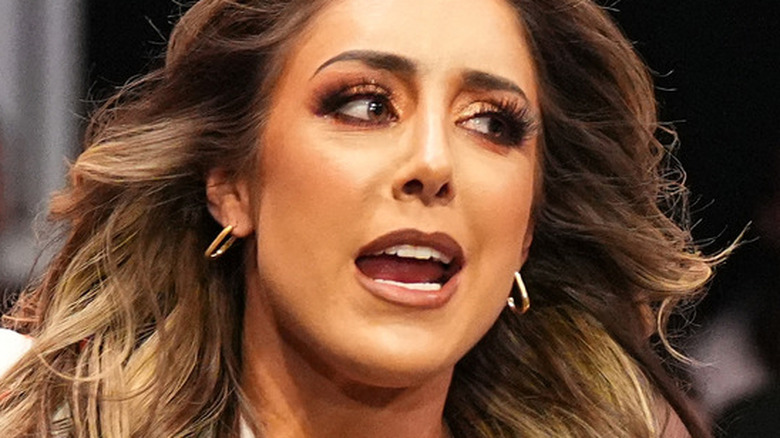 AEW
Britt Baker might have been at the top of the AEW women's division, but she explained to Jim Varsallone that her current goals are all about helping the company on the whole to create brand new fans.
"I really want to help grow AEW, the audience, more for the mainstream crowd, because I think with the professional wrestling fans, the diehard, we've got them," she said. "They know our show, they love our show, and they watch every week. But I want to grow our product to people who maybe have never heard of All Elite Wrestling or just don't know it exists."
Capturing the attention of a wider mainstream audience is the ultimate goal for any company as it leads to increased ratings and attendance figures. However, to reach that audience more opportunities are needed in the mainstream for the wrestlers to spread the message.
"I've been taking acting classes and I'm auditioning for roles," Baker revealed. "I've been very public that my all-time favorite show is 'Dancing With The Stars' which my co-worker Chris Jericho was on at one point and I would love to be on that show one day."
AEW is still in the early stages of its lifespan, but with over 60,000 tickets sold for a show at Wembley Stadium, and an expected new television deal, the company is certainly growing well. But, Baker believes that "this thing is going to be out of control" if they can keep up those levels in the next four years. 
If you use and quotes from this article, please credit "Jim Varsallone" with a H/T to Wrestling Inc. for the transcription.