In The Iron Sheik's Legendary Career, One Moment Stands Out Above The Rest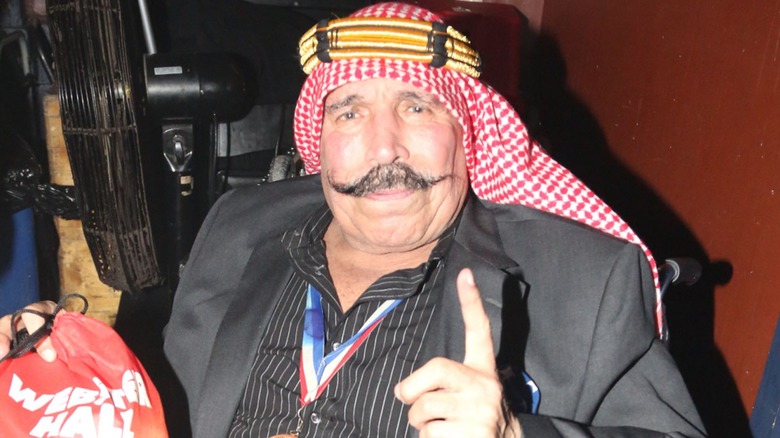 Johnny Nunez/Getty Images
As the wrestling world mourns The Iron Sheik, reflection on his legendary wrestling career has already begun. As expected, particular attention is immediately paid to January 23, 1984 — the date that the Sheik dropped the WWF Championship to Hulk Hogan, a moment often regarded as the start of WWF's boom period of the 1980s.  
While the historical significance of that match can't be overstated, it carries more importance in the legacy of Hogan and the WWF than Sheik. It doesn't represent Sheik's contribution to wrestling as one of its top heels for quite some time. It doesn't stand out as a Sheik moment quite like what transpired a month earlier, on December 26, 1983 when Sheik captured the WWF Championship from Bob Backlund.
The victory, in hindsight, represented a whirlwind time for the Sheik who, prior to August 1983, hadn't worked for WWF in three years. That was the way of wrestling in those days. Wrestlers — particularly a foreign villain like Iron Sheik — would bounce from promotion to promotion. As such, Sheik built his name, not on his cup of coffee stint with WWF from 1979 to 1980, but in promotions such as the AWA, Georgia Championship Wrestling, and Jim Crockett Promotions. It was then that he became a top heel while playing off the ongoing Iranian hostage crisis in 1981.
The Iron Sheik Defeated Bob Backlund In 1983 To Win The WWF Championship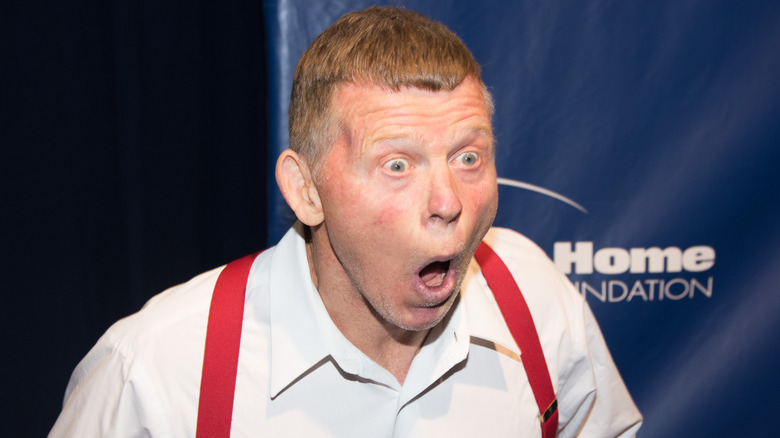 Dave Kotinsky/Getty Images
But all of Sheik's work peaked upon his return to WWF. Backlund was into his fifth year as WWF Champion. The two were no strangers; Backlund had defeated Sheik in a 30-minute match in 1979 to retain the title, making their next encounter just as much about revenge for Sheik as it was championship gold. As if it couldn't get any more personal, just days before the match, Sheik attacked Backlund with his trademark Persian club, sending the champion into the title match with an injured neck.
It was that injured neck that would prove to be Backlund's undoing. Try as he might, Backlund wasn't able to keep Sheik down on several pin attempts, hindered by being at less than 100%. And when Sheik was finally able to lock Backlund in his trademark Camel Clutch, it was Backlund's cornerman Arnold Skaaland who threw in the towel to stop the bout. Fans were in disbelief, and with that, the Iron Sheik ended not just Backlund's reign but the previous era of WWF as a whole.
Sheik's era failed to last even a month before it gave way to Hogan's historic victory. In the process, he joined the likes of Ivan Koloff and Stan Stasiak in the annals of history as transitional reigns. But regardless of the reign's length, for that one winter night in Madison Square Garden, the Iron Sheik was atop the wrestling mountain