Edge Advertised For August WWE SmackDown Date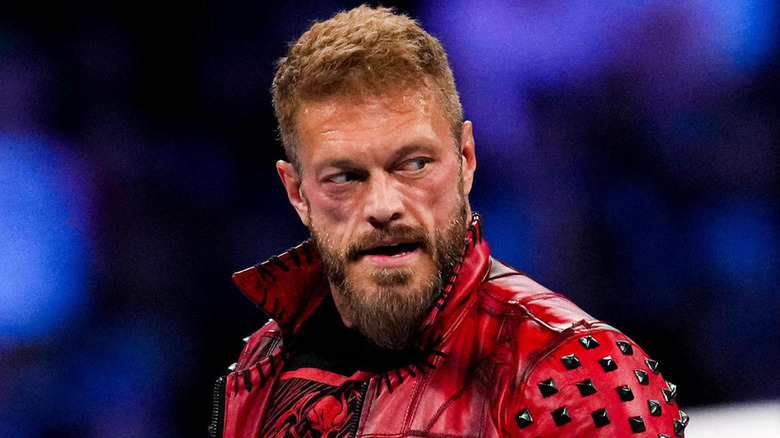 WWE
WWE Hall of Famer Edge was drafted to "WWE SmackDown" during this year's draft, but hasn't been seen on the blue brand since losing a first-round match in the tournament to crown a new WWE World Heavyweight Champion. WWE has given an update on when Edgeheads can see their favorite superstar on television once again.
Scotiabank Arena took to Twitter to announce that Edge will be appearing at the Toronto, Ontario, Canada venue for the August 18 "SmackDown." While obviously the old warning of "card subject to change" is always to be heeded, the show is taking place in Edge's hometown. There is no word on whether or not Edge will be appearing in the time between now and August 18, which takes place after the premiere summertime event WWE SummerSlam on August 5.
Edge was last in action on May 12, when he lost a triple threat match to AJ Styles that also involved Rey Mysterio. This helped Styles punch his ticket to WWE Night of Champions, where Styles came up short against Seth Rollins for the newly-minted championship. Edge will celebrate 25 years on WWE programming later this month, having his televised debut in June 1998 in a match with Jose Estrada Jr. that tragically ended in a countout due to Estrada suffering a neck injury. In an interview earlier this year, Edge said that he appreciates understanding "the machine" of WWE, though admits that the opportunity to wrestle some fresh faces in a fresh environment is tempting.