WWE NXT Ring Announcer Alicia Taylor Shows Off Drum Skills On Bianca Belair's IG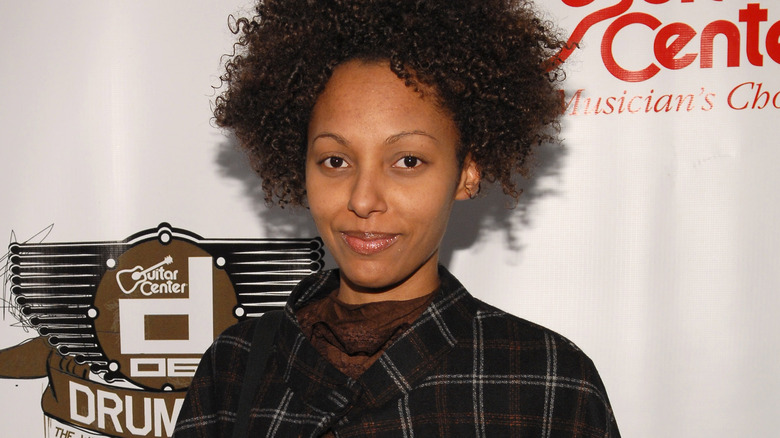 John Sciulli/Getty Images
"WWE NXT" ring announcer Alicia Taylor is known for her powerful voice, but the WWE personality is also a deft percussionist. Former "Raw" Women's Champion Bianca Belair took to Instagram to share a video of her theme song "Watch Me Shine," backed by Taylor on drums.
"How badass is @aliciataylornxt," Belair wrote. "This def has to be an entrance one day!" Taylor was a session and live drummer before signing with "WWE NXT" in 2018. Playing since she was a teenager, Taylor has played drums for recording artists like Kelly Osbourne, Selena Gomez, Kate Nash, and even folk-rock legend Tracy Chapman.
WWE has not kept Taylor's percussive prowess a secret, once releasing a video of the ring announcer playing drums and discussing her road from homelessness to music to WWE. Taylor joined WWE with help and advice from former "SmackDown" Tag Team Champion Rhyno. According to Rhyno, he met Taylor at a show, as she was already friends with former Impact Wrestling talent Jake Somebody. Rhyno felt Taylor would be a good fit for the culture of WWE and pushed her to pursue a place as part of the company's broadcasting teams.
"I don't take credit for them being employed," Rhyno explained a few years ago. "It's time [and] doing the work. [It was all about] giving them the advice, figuring out if it was right for them and putting the wheels in motion."
Taylor has her own metal band, Dohrn, which she formed in 2015 and has music available on Bandcamp.