WWE Has Reportedly Set Records In 57 Cities Over Past Six Months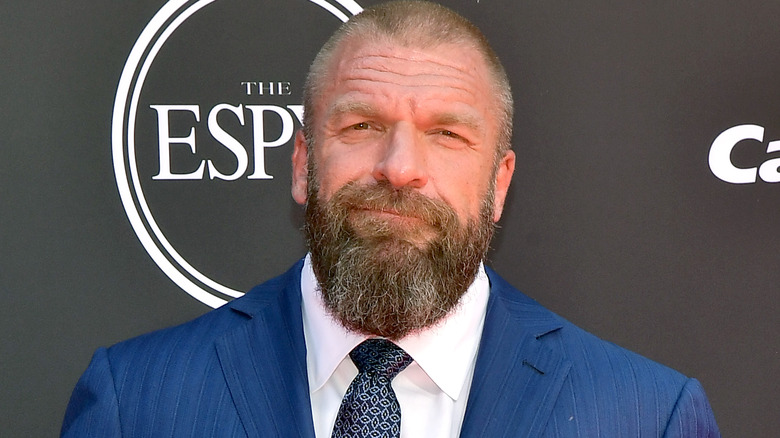 Matt Winkelmeyer/Getty Images
WWE's business has picked up steam over the last year since Paul "Triple H" Levesque stepped up as the company's Chief Content Officer. WWE isn't the only one touting its success as The Hollywood Reporter recently wrote a feature on a number of the highs that the sports entertainment juggernaut has experienced lately.
According to the SSRS/Luker on Trends Sports Poll, WWE's overall fanbase reached a record high of 89.9 million in 2022. This number is up from the previous high that was set in 2021 with 85.1 million fans. The research firm found these results by polling the U.S. population over the age of 12, with more than 500,000 Americans being interviewed for it for over 25 years.
WWE stated, "More people identify themselves as WWE fans now than at any time in the history of the research, which dates back to 1994." The company doesn't have a gauge for casual versus avid fans, but they are considering the 2022 results as a "positive indicator" nonetheless.
With a record number of overall fans comes a new record for ticket sales. Fightful Select has been reporting for weeks that WWE's internal live event reports note when they experience gate and attendance records in the cities they visit for "Raw," "SmackDown," and premium live events. It was specifically noted in THR's feature that WWE has set all-time highs for gate and/or attendance in 57 cities across the world over the last six months. In that time, the gate records were also broken for all of their premium live events, including WrestleMania 39.