Paul Heyman On Sami Zayn/Bloodline Storyline: 'Who Am I To Question The Audience?'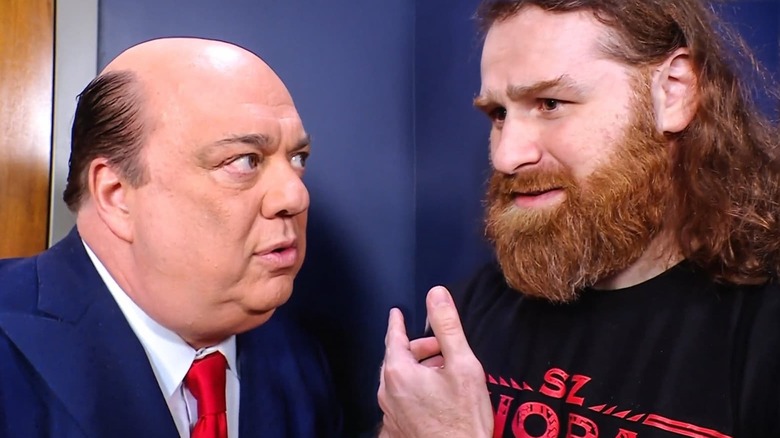 WWE
From self-proclaimed "Master Strategist" and disgraced locker room leader to "Honorary Uce" and finally one-half of the WWE Undisputed Tag Team Champions, Sami Zayn has worn many hats over the past several months. Yet if you ask the Wiseman to one Roman Reigns, Paul Heyman, he never expected Sami's inclusion to catch fire the way it did. Appearing on "Tetragrammaton" with music producer Rick Rubin, he discussed Zayn's inclusion and how the audience ultimately embraced him.
"No," Heyman said immediately when asked if he had any idea what his character would become. "But I rode the wave because the audience bought into it."
It wasn't until several months into The Bloodline storyline that Zayn and Reigns interacted on screen with one another. And even when those initial ideas were being discussed, according to Sami himself, the plan was never for him to become a full-time member of the faction. But it worked. Whether it was lightning in a bottle or otherwise, the audience connected with it. And Heyman was never going to be the one to stand in the way of something that was clearly clicking.
"The Sami thing worked. Who am I to question the audience?" he suggested. "Did I think it would work? I thought it'd be a nice, short-term thing. The example I gave was it's a cameo that ends up doing such a magnificent performance that we invite him back the next week. The next thing you know, he's starring in the show."
Sami Zayn's Story Was One of Acceptance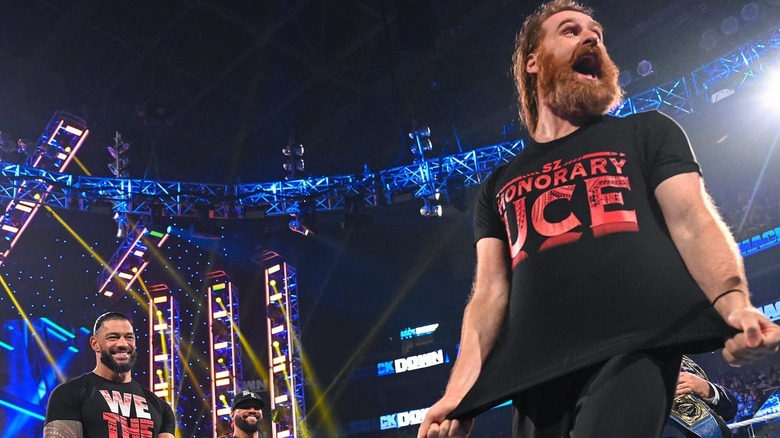 WWE
Heyman got involved in professional wrestling in the 1980s at the age of 13, took over ECW in 1993, and eventually made his way to WWE in 2001. In that time and beyond, he's seen plenty of talent ranging from those who, in his opinion, couldn't connect with the audience but should've been wildly successful to others who shouldn't have drawn a dime only to have lengthy, sustained, and healthy careers. The secret, as he continued to learn, was simple. And when asked, he'd say as much.
"What works, works. What doesn't, doesn't," he declared. "And that saying has become tied to my theory of this industry." Zayn's infrequent interactions with The Bloodline weren't ever supposed to turn into anything more until they did. Eventually, the crowd getting behind him couldn't be ignored.
While he was loathed as the "Master Strategist" and jeered during his program with Johnny Knoxville, Zayn reinvented himself. The audience celebrated when he was given the distinction of "Honorary Uce." They lost their minds when he hit Reigns in the back with a steel chair at the Royal Rumble. They nearly willed him to victory at Elimination Chamber and erupted when he and Kevin Owens hugged it out. What worked, worked.
"The Sami story was the story of acceptance," Heyman acknowledged.
If you use any quotes from this article, please credit "Tetragrammaton" with a h/t to Wrestling Inc. for the transcription.