Backstage Update On AEW Roster Split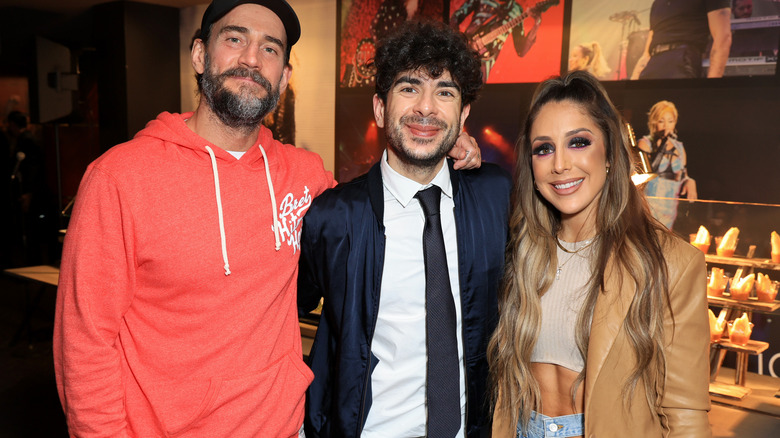 Leon Bennett/Getty Images
The AEW brand split, which resulted in two different rosters for the "AEW Collision" and "AEW Dynamite" brands was a decision made quite a while ago.
The latest "Fightful Select" has revealed that there were reportedly preparations as far as back a month ago for AEW to have "two distinct" rosters for both "Collision" and "Dynamite." It was noted that there would be "special expectations" made for champions. 
The report also confirmed that the "Transfer Portal" trademark is indeed related to the brand split. In May, AEW filed for the "Transfer Portal" trademark, along with the trademark for "AEW Saturday Collision."
The original plan was to have a hard split, but some stars were later told that it'd be a softer split and that there was going to be some "natural sharing" between the rosters. WBD sources that spoke with "Fightful" said they preferred no split and felt it could work under the right circumstances. When Tony Khan was asked about the brand split just a few weeks ago, he said that he hadn't "drawn any hard lines" but did mention how he was going to "feature certain talent on certain shows."
The idea at the time was said to have been met with "mixed reactions" internally. Some of the wrestlers weren't happy about the move because they would be missing out on signings and independent bookings, while the ones who were happy about the separate rosters felt that it would "minimize backstage drama and squabbles." One of the more famous AEW backstage squabbles happened last September between CM Punk, Ace Steel, and The Elite (Kenny Omega and The Young Bucks).