Backstage Update On Gable Steveson's Development In WWE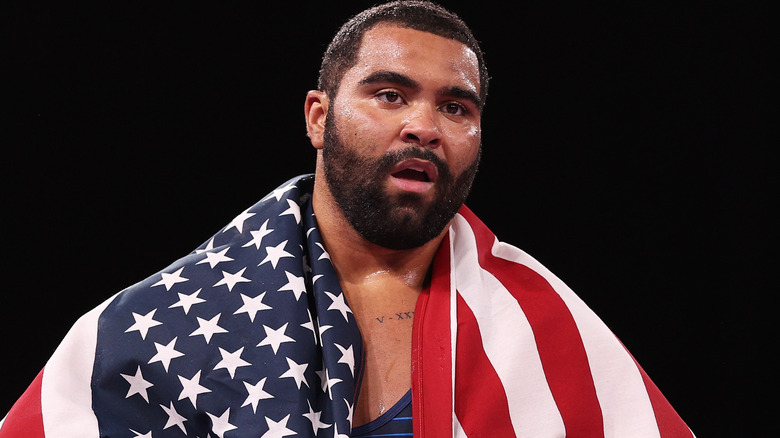 Ezra Shaw/Getty Images
Gable Steveson was drafted to "Raw" during last year's WWE Draft but has remained almost completely absent from WWE programming. According to "Wrestling Observer Radio," Steveson is still very busy with amateur wrestling.
"He's got stuff he wants to do and now it's a question of WWE clearing him," Wrestling Observer's Dave Meltzer said. "Last year he wanted to come back to University of Minnesota, he's got one year of [NCAA] eligibility left because he wanted to be a three-time heavyweight champion because there's nobody ever in the United States that's a three-time heavyweight champion and a gold medalist, and he's already got his gold medal."
Meltzer says Steveson wants to wrestle from the end of this year through March of next year at U of M, which would then bring Steveson to the Summer Olympics, where he also hopes to compete. 
"He would basically have to take time off from pro wrestling from probably the latter part of the year through the Olympics," Meltzer explained.
According to Meltzer, Steveson has been training in MMA. Meltzer says that Steveson keeps being told that he's very close to being used by WWE. Meltzer says that the company has yet to approve any of Steveson's extracurricular activities, except for September's amateur wrestling world championship. Meltzer believes that the "freak athlete" Steveson could dominate this year's world championships, the way he's dominated his American amateur competition.
"He could be ... for his age, [be] the greatest heavyweight this country's ever produced," Meltzer said, "but for professional wrestling? Who knows."
If you use any of the quotes in this article, please credit "Wrestling Observer Radio" with an h/t to Wrestling Inc. for the transcription.