Mick Foley On Learning What Terry Funk & Undertaker Said During WWE Hell In A Cell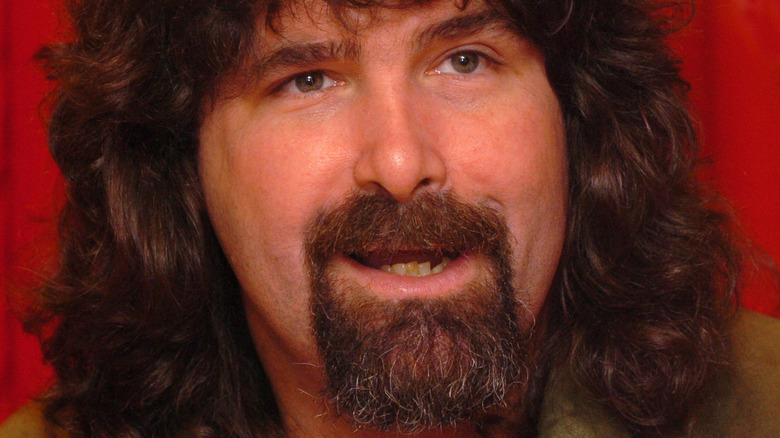 J. Kempin/Getty Images
It's now been 25 years since Mick Foley met The Undertaker in a Hell in a Cell match, and Foley recently looked back on the event on his podcast, "Foley is Pod." One thing that Foley recalled about the match was learning, long after the fact, that Undertaker had whispered some very specific instructions to Terry Funk after Foley went off the cell.
"I didn't know the words that were spoken," Foley said. "Vince sent me home for four days, and I probably watched the match, or parts of it, 25 times. I was aware that Undertaker and Terry had exchanged words, but I never wondered what they were, because they were just said so casually. And it wasn't until Terry inducted me into the Hall of Famer in 2013 that he revealed it. And I'm standing behind the curtain ready to come out." Foley stated he felt a jolt of electricity down his right side when Funk revealed what was said.
"When he revealed it, he said the Undertaker looked at him and said, 'See if he's alive,'" Foley continued. "What I thought was Terry haphazardly placing his hand on my face was actually Terry taking my pulse. When he turned around, he said to the Undertaker, 'He's still breathing.' And that's when Terry went up for that chokeslam, and in the process, his shoes came off his feet and I had no idea."
Foley stated that if the same thing were to happen today, the match would have been stopped and Foley would have been checked on by doctors, rightfully. However, the match continued, and maintains enough importance that countless fans around the world look back on it fondly 25 years later.