Ric Flair Inspires Name Of New Arena Football Team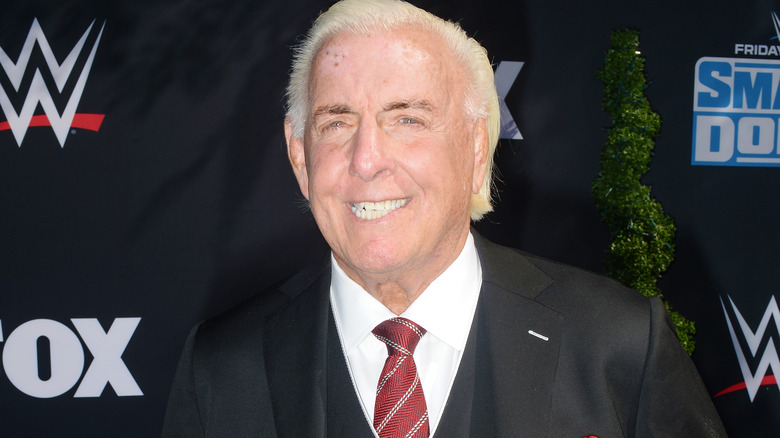 Jerod Harris/Getty Images
When The Arena League launches in 2024, Waterloo, Iowa will be represented as one of the four teams, and as it happens, Ric Flair will be tied in. In a report from "The Courier," the team has been revealed as the Waterloo Woo, accompanied by a stylish-looking wolf logo. 
However, Flair isn't the only tie-in to the club's name, with the Executive Director of Experience Waterloo Tavis Hall citing the city's history with the railroad.
"Part of that story of who we are is based on the railroad. There is that tie," Hall said this week. "We also like wrestling around here. Not just wrestling, but 'rassling.'"
Additionally, Waterloo Woo General Manager Bailey McRae believes the stadium itself will play into the nickname, given the noise levels it creates. "Who does not want to go into an arena that has one of the best echo effects in the world and just scream 'Woo!' every time something cool happens?" he asked.
The press release revealed that both the logo and nickname harken back to the city's history with railroads while the "Woo" itself refers to the train whistles. However, it's the logo of the stylishly-dressed wolf — with its robe, sunglasses, and blond hair, as well as their secondary logo that includes yellow boots — that tie back in with Flair. And who can forget "The Nature Boy's" signature "Woo" chant?
"We hope to hear fans Wooing so loudly that it echoes through the Hippodrome and the visiting teams can't hear in their huddles," McRae stated.