Possible Strategic Reason For WWE Teasing WrestleMania In London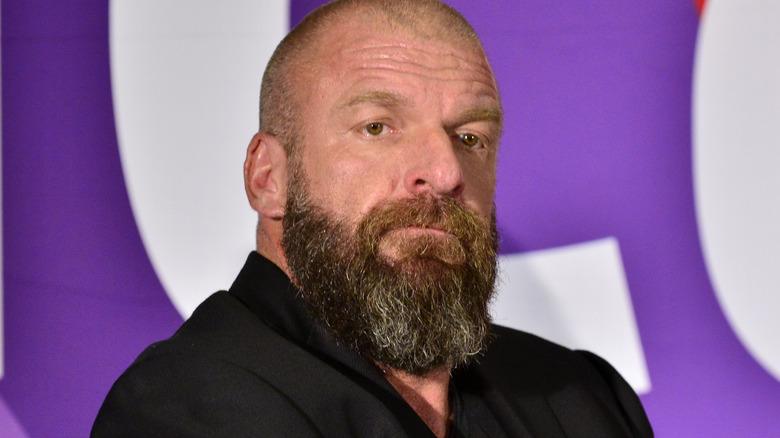 Jerod Harris/Getty Images
When John Cena made a surprise appearance in the ring at WWE Money in the Bank on Saturday, he got the world buzzing about a possible WrestleMania taking place in London for the first time. Dave Meltzer took some time on the latest "Wrestling Observer Newsletter" to address why the tease was made.
"Obviously they're saying it because of AEW at Wembley, and they want to go in there and they'll do two shows at Wembley and they'll sell out both shows for WrestleMania, I'm sure of that, and set all-time gate records for that," Meltzer said. "But, for WWE, that's not enough because WWE wants the city to spend — like UFC, the whole gimmick now, it's not about your gate. It's about how much money you can get to be paid to come in."
He noted that London is the number one tourist city in all of Europe, and they wouldn't need to pay WWE to bring in tourists because they have tourists non-stop.
"So the point is that London doesn't have to pay. They didn't want to pay for that pay-per-view last year and that's why it went to Cardiff. WWE does want to do WrestleMania there because the audience is great, they can do a great gate. But, they want the city to pay to bring them in. So this is a way to use this thing to tell the city, 'Hey, we can do this.' It's a real interesting game."
WWE WrestleMania 40 is already booked for Lincoln Financial Field in Philadelphia, Pennsylvania, next April as another two-night event. While not confirmed, it was previously claimed that WWE has verbally committed to the Tennessee Titans' new stadium in Nashville for WrestleMania 43 in 2027.
If you use any quotes from this article, please credit "Wrestling Observer Radio" with a h/t to Wrestling Inc. for the transcription.