AEW Releases Trench, Former Member Of Swerve Strickland's Mogul Affiliates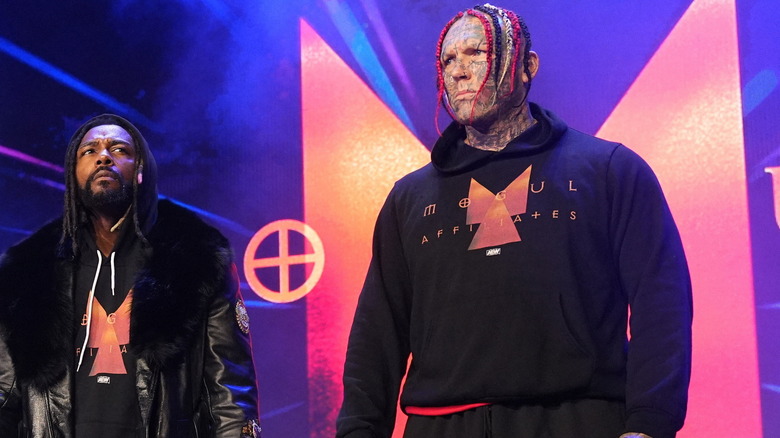 AEW
Everyone's favorite heavily-tattooed Mogul Affiliate is no longer All Elite.
PWInsider is reporting that All Elite Wrestling has allowed the contract of Trench (Granden Goetzman) to expire, signaling is departure from the company. Trench had been part of Swerve Strickland's Mogul Affiliates faction. AEW also removed Trench's profile from the company website's roster page. Both Trench and his Mogul Affiliates partner Parker Boudreaux have been sidelined for some time with injuries, although the extent and specifics of those injuries were not known.
Both men were pet projects of Strickland, who sought to mold them into stars, but since their injuries, Swerve has rebooted his faction as the Mogul Embassy, seemingly putting ellipses on the short-lived Mogul Affiliates, if not a full-stop. There are very few details on where Trench came from, as the enigmatic prospect had yet to make his in-ring debut and was still in training when he was injured, and there are even fewer details on what Trench plans to do now.
As for Boudreaux, he remains on the roster page on AEW's website and is still listed as a member of Mogul Affiliates. He also sounds confident of his own standing with the company.
"I'm not going anywhere," Boudreaux tweeted late Monday.