Baron Corbin In WWE NXT Promo: 'No More Gimmicks, No Nonsense, No Bulls***'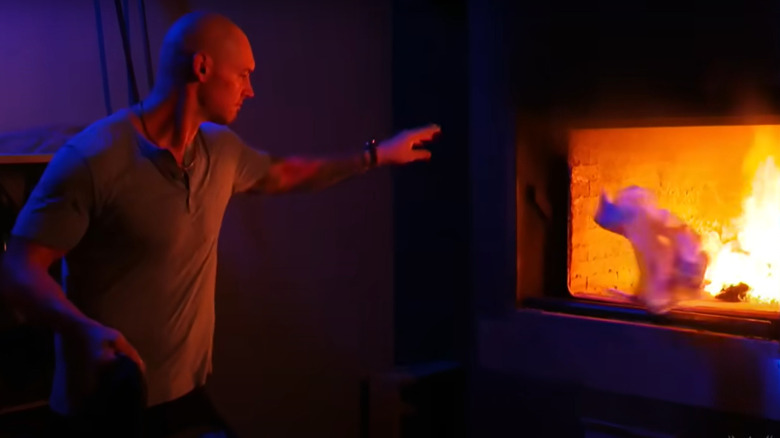 WWE/YouTube
The "WWE NXT" Gold Rush specials concluded last week with Baron Corbin unsuccessfully challenging Carmelo Hayes for the "NXT" Championship. A video aired during last night's July 4 episode of "NXT," where Corbin threw items of his former gimmicks into a fire. 
"The truth is last Tuesday sucked," Corbin said during the clip. "I didn't walk out of there the 'NXT' Champion like I thought I would. Now I'm embarrassed, and I'm p****d off. I miscalculated experience and the nostalgia of 'The Lone Wolf,' and I thought it'd be enough. 
"I've got everything I want. The money, the fame, the family. What I don't have is the reputation. I'm seen as consistent, safe, good. Good, are you kidding me with good? What I want is to be feared and respected. I want people to say, 'Who's next for Corbin?' Not, 'Who's Corbin gonna be next?' I understand to dictate my future, I can't bank on the past. I have to kill it. 
"I don't need anyone bowing down to me. I don't want a position of authority. Doesn't matter if I have pockets, or what's inside. I damn sure don't need a manager. And I haven't worked eight long years to go all the way back to the beginning. Burn all the ships. I can't go back. There's no going back. It's no more gimmicks, no nonsense, no bulls**t."
Corbin returned to "NXT" on May 30 and attacked reigning "NXT" Champion Hayes. The 38-year-old made his WWE television debut on the brand in 2013 before being called up to the main roster at WrestleMania 32, where he won that year's André the Giant Memorial Battle Royal. Corbin held gimmicks such as Happy Corbin and King Corbin while performing on WWE's flagship shows.