John Cena's WWE WrestleMania Spiel Got The Attention Of UK Politicians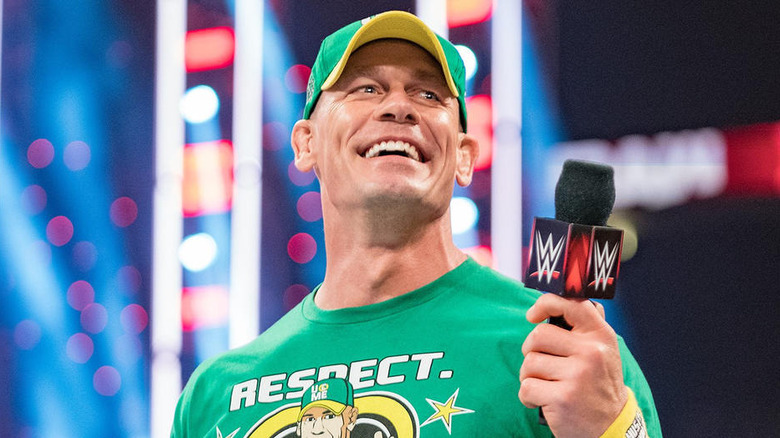 WWE
John Cena teased the possibility of WrestleMania coming to London, England, during a surprise appearance at Money in the Bank on Saturday. While WWE's Chief Content Officer Paul "Triple H" Levesque has said that WrestleMania coming to the United Kingdom was a lot more challenging than it appeared, a group of British MPs have backed the idea of WWE's flagship premium live event heading across the pond. 
Alex Davies-Jones, who is the Labour MP for Pontypridd and the co-chair of the All-Party Parliamentary Group (APPG) on Wrestling, told BBC Newsbeat that "nobody predicted" Cena turning up at the O2. She added that the 16-time WWE world champion got everybody excited about the possibilities and what it could mean for wrestling fans in the United Kingdom, as well as pointing out the impact WrestleMania could have on the economy.
Jones also spoke about wrestling having a "great resurgence" in the United Kingdom, with All Elite Wrestling heading to Wembley Stadium later this summer. Nearly 75,000 tickets have been snapped up for the promotion's inaugural event in the UK on August 27. 
"Whatever we can do to make the UK attractive to host wrestling on the world stage we are more than happy to help facilitate," Jones said. "We would use our contact and negotiating skills to try and reach out to WWE, making conversations happen to try and promote the UK as a premier destination for world-class wrestling."