More Than 74,000 Tickets Now Reportedly Sold For AEW All In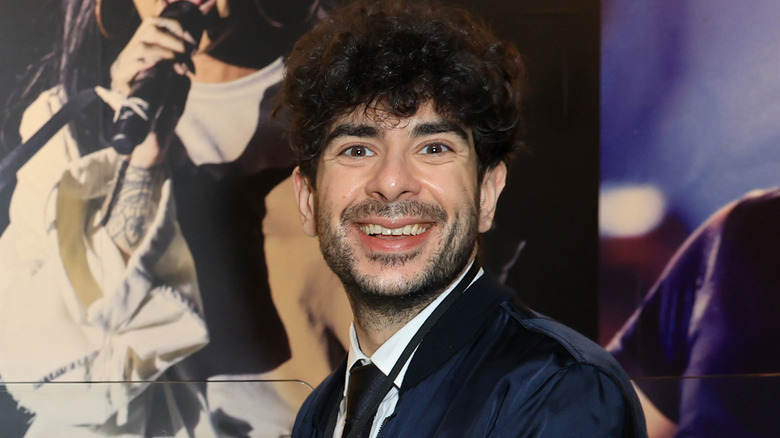 Leon Bennett/Getty Images
At nearly 75,000 tickets sold, AEW's upcoming All In event is well on its way to producing one of the highest paid-attendances in the history of professional wrestling. According to WrestleTix, AEW has distributed 74,888 tickets for the show. Emanating from Wembley Stadium in London, England, All In is set to be the biggest show in the company's history, as well as the biggest non-WWE wrestling show in decades.
Counts from AEW President Tony Khan still sat at just over 65,000 tickets sold when he was last asked. AEW print advertising in the U.K. has recently begun to indicate that CM Punk will be on the show's card, in a full-page ad that also features FTR, PAC, Kris Statlander, and Samoa Joe.
All In's attendance is set to be the largest paid attendance for a pro wrestling event since WrestleMania 32, which drew either 101,763 fans or less than 94,000 fans, depending on who's asked.
John Cena recently made rumbles with regard to a possible London-based WrestleMania during an appearance at Money in the Bank. However, recent speculation holds nothing is concrete for a future WrestleMania in London and that WWE would be seeking to get paid to hold the event in London. That very same factor is the reason Clash at the Castle in 2022 was in Cardiff, and not London.