The Miz Announced For 2023 MLB All-Star Celebrity Softball Game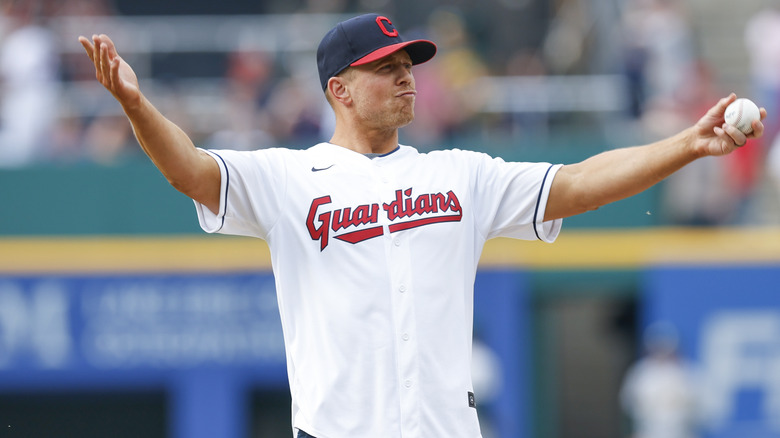 Ron Schwane/Getty Images
The Miz continues to raise his celebrity profile with appearances outside the WWE realm. This Saturday, the former WWE Champion will be returning to MLB's All-Star Celebrity Softball Game for a fifth time, joining the likes of actor Adam Devine, Cleveland Cavaliers guard Donovan Mitchell, Real Madrid forward Rodrygo, and Olympic gold medalist Jennie Finch, among others. 
A former two-time Celebrity Softball MVP, The Miz will surely be aiming for a third trophy, a year after his Team Brooklyn defeated Team Los Angeles 15-13 in a close finish. The Miz edged out fellow Brooklyn teammate Hunter Pence for the MVP honor, winning the Celebrity Softball MVP for the first time since the 2018 game at Nationals Park in Washington.
Of course, softball isn't the only sport that the multi-talented Miz has found success in. Earlier this year, the veteran wrestler drained a half-court shot that nearly secured a win for his squad of celebrities in the NBA All-Star Celebrity Game. The Miz's buzzer-beating attempt stirred up a lot of excitement among NBA players and celebrities at the arena, who began running up and down the court when The Miz drained his hail mary. 
After the clip went viral on social media, The Miz argued that he should have been awarded the MVP award for the Celebrity-All Star game despite his team's loss, for the mere brilliance of his shot. 
In recent weeks, The Miz has shown a more aggressive side to his pro-wrestling persona, demanding respect from both the fans and his peers. His new mean streak could be attributed to the returning Tommaso Ciampa, who refused to shake his former on-screen mentor's hands during his WWE return last month, and then proceeded to defeat The Miz. This Monday on "WWE Raw," The Miz and Ciampa will settle their issues via a No DQ match.