Muhammad Ali To Get His Own WWE Mattel Action Figure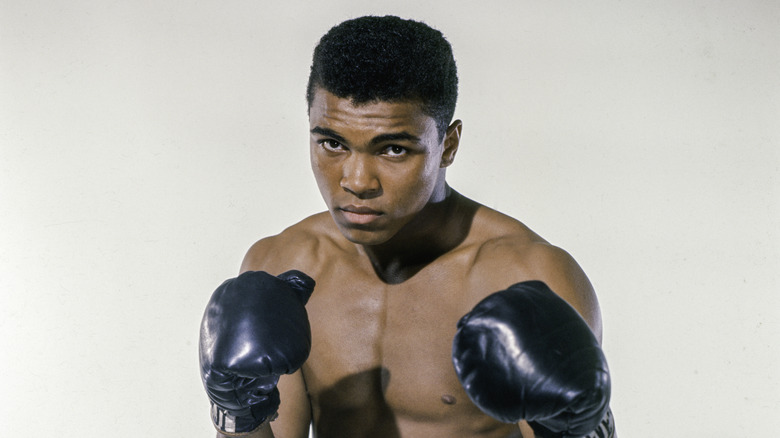 The Stanley Weston Archive/Getty Images
Legendary boxer Muhammad Ali, who made a number of prominent appearances in professional wrestling throughout his life, is set to receive his own WWE action figure (via Sports Illustrated) — in fact, he's receiving two.
WWE posted a preview of the soon-to-be-released action figures, highlighting the retro box art as well as the figures themselves in various poses and settings. Ali will be available in a two-pack that includes the look from his Antonio Inoki bout, along with a referee version of Ali, referencing the boxer's appearance at the first WWE WrestleMania. The two-pack will include multiple facial expressions and hand gestures for each figure, as well as a white robe with Ali's name printed on the back.
Ali will be featured as a part of the Mattel WWE Ultimate Edition line of figures. The Ultimate Edition line includes a wide range of the company's modern performers like Seth Rollins and The Usos, as well as stars from the past such as Bret Hart and "Stone Cold" Steve Austin. The Ultimate Edition figures are known for high levels of detail, more than 30 points of articulation for posing, and offering interchangeable heads and hands.
The figures will be available both online and in-person at this year's San Diego Comic-Con, with in-person purchases starting on Wednesday. Those looking to buy online should visit MattelCreations.com on Friday, July 21, at 12 pm ET.