WWE Legend The Undertaker Gets Up Close With A Shark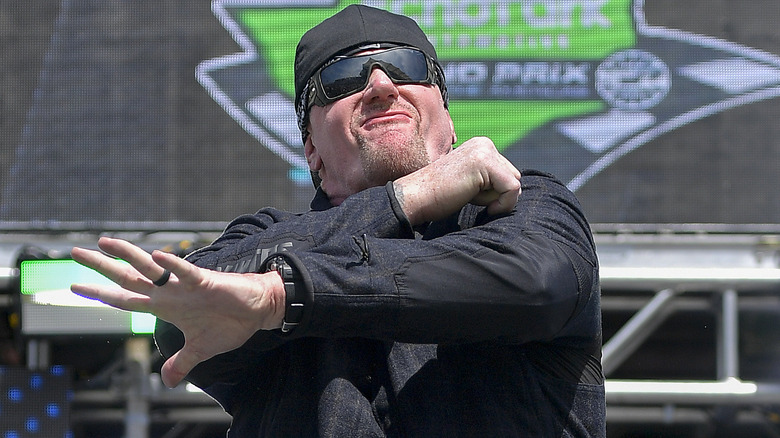 Logan Riely/Getty Images
Many wrestlers were intimidated by The Undertaker, and it seems that some species of shark are as well. Michelle McCool posted a series of videos on Twitter today, which show her husband, WWE Hall of Famer The Undertaker, scaring off a shark that was venturing close to the beach where the vacationing couple was relaxing.
"I was simply enjoying a book on the beach when this 'vegetation' looked a lot like a shark," the former WWE Women's Champion wrote on Twitter. "So I text hubby @undertaker."
In the second video, McCool chuckled that she wasn't big enough to scare the shark away as the shark seemingly returned to the ocean. In a later tweet, McCool identified the shark as a nurse shark, which while not the most aggressive species of shark, is still known to bite careless divers and is even ranked fourth in documented shark bites on humans.
Undertaker has been working on his physique, as he was recently seen working out with WWE Superstar Elias, who has been off of television for some time. Undertaker has said in the past that he's a fan of the "energy" that Elias brings to the ring.
Both McCool and Undertaker are retired from professional wrestling, but McCool recently revived her career with a couple of appearances in the women's Royal Rumble matches in 2018, 2022, and 2023. McCool has been especially appreciative of her recent Rumble appearances, as she felt she got a warmer reception than when she was an active competitor.
"We didn't get that," she said of the response, "and that's just super special."