The Undertaker Wants WWE To Bring Back The Original Bray Wyatt Character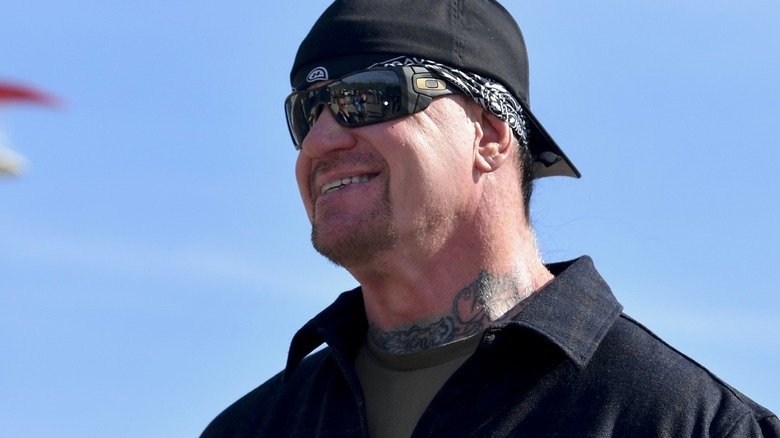 Logan Riely/Getty Images
When Bray Wyatt debuted in WWE, he was a backwoods cult leader with a stable that consisted of Luke Harper and Erick Rowan. After a while, though, Wyatt introduced supernatural elements to his presentation and branched out as a solo star. These days, Wyatt's persona is a different character altogether, but The Undertaker hopes to see him return to his roots.
While speaking to Metro, Undertaker discussed WWE's spookiest Superstar and what he'd like to see from him moving forward. Furthermore, he explained why recent iterations of Wyatt — such as "The Fiend" — present a challenge to the company.
"They need to back Bray's character up to the original character, get away from — they've kind of got themselves booked into a situation where it's kind of difficult for him to have matches. I think the original Wyatt Family Bray, that's the money."
Despite preferring the cult leader gimmick, The Undertaker has praised Wyatt's dedication to his character. In the interview with Metro, he heaped more praise on the performer, but he believes WWE can utilize him more effectively.
"I got to work with Bray at 'Mania the year after I got concussed in the Brock match. I worked with Bray — I think a lot of him, and I like what he's doing. I think they just have to figure out how to... they need to back it up, I think."
Wyatt is currently absent from WWE television. He's reportedly suffering from an illness that he's had since February, and it's unknown when he's expected to return to action.