Report: WWE Raw Main Event Caused Argument Backstage Among Talent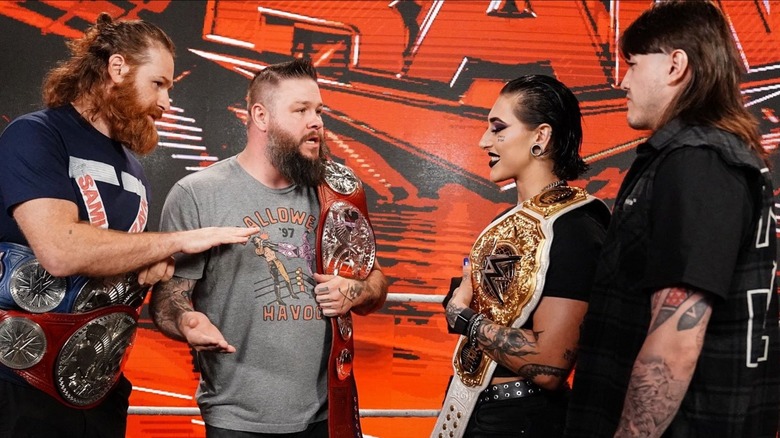 WWE
Last night's "WWE Raw" was headlined by a six-man tag team match, featuring The Judgment Day (Damian Priest, Dominik Mysterio, and Finn Balor) taking on the WWE Undisputed Tag Team Champions Kevin Owens and Sami Zayn and WWE World Heavyweight Champion Seth Rollins. The former walked away with the victory. But it appears the fireworks between the two sides didn't end at the bell.
According to PWInsider, an argument broke out between those involved in the match once everyone got backstage. The lingering issues stemmed from a view that the match was "clunky," mainly due to planned elements of the match "literally changing at the last second." One wrestler in particular was said to be the source of many of the resulting problems. However, they remained unnamed by sources in order to not provoke a firestorm over the internet.
While the argument was said to be heated, there was no danger of a physical altercation occurring. Ultimately things dwindled down and everyone walked away from the situation without escalation, but most involved were still not happy with the situation as a whole.