Jake Roberts Names His Top Wrestler Who Should Have Been World Champion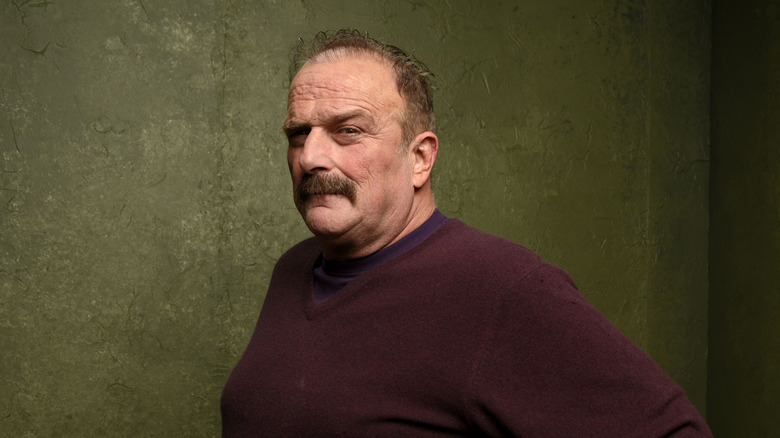 Larry Busacca/Getty Images
On his latest episode of "The Snake Pit" podcast, Jake "The Snake" Roberts was asked about wrestlers that he felt would have benefited from a world title run. Roberts revealed one name — the late "Mr. Perfect" Curt Hennig. It's worth noting that during his WWE career, even Roberts never won a WWE World Heavyweight Championship.
"Curt Hennig," said Roberts. "Curt Hennig, he had all the tools, man. There's a lot of guys out there that could have done it, man, but Curt Hennig, comes to the top. He was top-level. He was top shelf." 
While Hennig was never a World Heavyweight Champion in WWE, he did hold the WWE Intercontinental Championship twice in his career, while in WCW, he was both the WCW World Tag Team Champion and WCW United States Heavyweight Champion. Mr. Perfect also wrestled in several promotions including All Japan Pro Wrestling, AWA, and the NWA. 
Hennig's last wrestling match was on January 8, 2003, for Impact Wrestling, then known as Total Nonstop Action. The match saw Hennig defeat Ric Flair's son, David Flair, in an Axe-Handle on a Pole match. A month later, Hennig passed away on February 10, 2003, at the age of 44. Mr. Perfect was posthumously inducted into the WWE Hall of Fame in 2007. 
Hennig's son is also a pro wrestler, former WWE Superstar Curtis Axel, and like his father, he too held the WWE Intercontinental title. His WWE in-ring career lasted from 2007 to 2020, but Axel returned to the promotion in 2022 to work as a producer, but the gig only lasted for three months.
If you use any quotes from this article, please credit "The Snake Pit" with an h/t to Wrestling Inc. for the transcription.