Booker T Says Putting Dominik Mysterio In WWE NXT Would Have Been A Mistake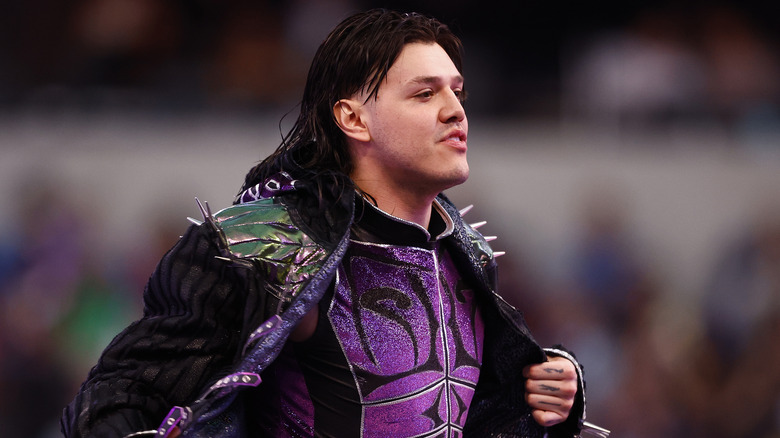 Ronald Martinez/Getty Images
Since "WWE NXT" was transformed into a development brand in 2012, most WWE Superstars are charted to work their way through "NXT" before landing a spot on the main roster. There have been some exceptions to this course though.
One of the notable examples is Dominik Mysterio, who wrestled his first professional wrestling match at SummerSlam in 2020. While some pundits say Mysterio should have begun his in-ring journey in "WWE NXT," WWE Hall of Famer Booker T believes the company made the right call by starting him off on the main roster.
"[Dominik's] not like Rey Mysterio (his father), but he's like Rey Mysterio at the same time, if you understand what I mean." Booker said during a recent episode of "The Hall of Fame" podcast. "He's so much taller, but his athleticism, his timing, the grace, the flawlessness, he does everything. He does everything good. I was listening to him talk and he was saying that the original plan was to start him out in the 'NXT' program and I think that would have been a mistake. I really do. I think they've slipped on a banana peel and they got a bona fide star that they're going to be able to work with for the next 15 years."
Upon his arrival to the main roster in 2020, Dominik was inserted into an ongoing feud between Rey Mysterio and Seth Rollins. Eventually, Dominik was penciled in to make his in-ring debut for WWE at SummerSlam, where he faced Rollins in a Street Fight. Though he lost the match, Dominik continued to build his wrestling resume, later adding a reign as "WWE SmackDown" Tag Team Champions alongside his father.
Dominik eventually turned on his father and subsequently joined the Judgment Day faction, where he is now presently known as "Dirty Dom."