Jake Roberts Says Vince McMahon Should Have Stopped The Show When Owen Hart Died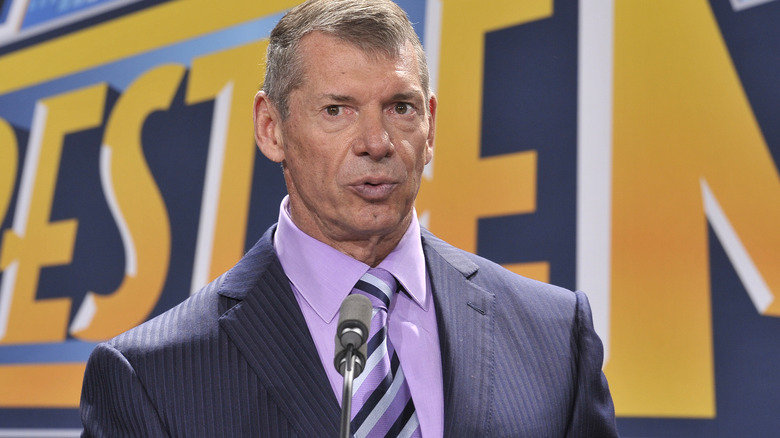 Michael N. Todaro/Getty Images
The death of Owen Hart on May 23, 1999, is a black stain on the history of professional wrestling, and WWE Hall of Famer Jake Roberts thinks that not stopping the Over The Edge PPV on that fatal night was not only the wrong choice but a disrespectful one to Owen and the family he left behind.
"I think, yes, he should've stopped the PPV," Roberts said on a recent episode of "The Snake Pit" that featured a Q&A. "A death in that ring should stop everything, just out of respect for the one that's fallen."
Hart sadly fell from a great height while he rappeled his way to the ring at the Over The Edge show, where he was supposed to face The Godfather. Hart's widow, Dr. Martha Hart, cut ties with WWE and pro wrestling following the death of her husband.
Hart's legacy has been seemingly revived by AEW and the Owen Hart Cup, presented in partnership with the Owen Hart Foundation, which was founded by Martha Hart. The 2022 tournament winner Adam Cole says the company's reverence for Owen is "very, very real," especially by featuring him in the recently-released AEW Fight Forever video game.
"It's so, so cool that he gets to be in this game, and [be] showcased the way he deserves to," Cole said in a recent interview. 
AEW's SVP of video games, Nik Sobic, said that Dr. Hart was closely involved in the former WWE Intercontinental Champion's presentation in the game. Sobic stated that Dr. Hart is a wrestling fan, which made her a knowledgeable presence in the development of her late husband's digital avatar.