AEW Fight Forever Provides Look At Owen Hart's First Video Game Appearance Since 2004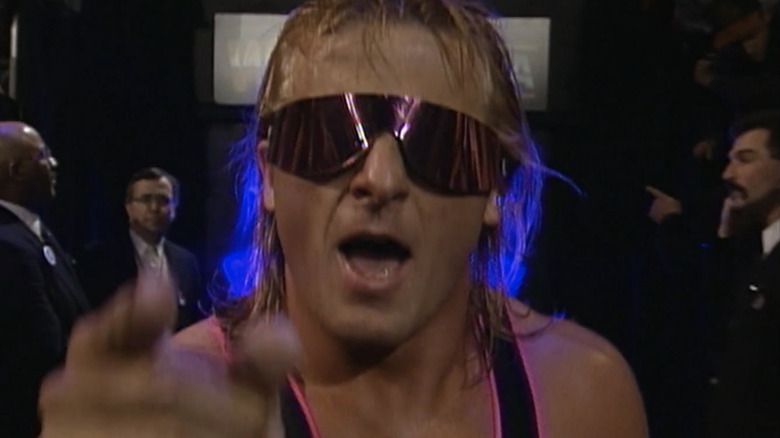 WWE/Peacock
After 19 years, Owen Hart is returning to video games.
All Elite Wrestling releases AEW Fight Forever at the end of the month, and the multi-platform game will be the first game since 2004's Showdown: Legends of Wrestling to feature the former IWGP Jr. Heavyweight Champion as a playable character. Hart will be available through the game's many modes. YouTuber Chris Danger got an early copy of the game and shared a look at the late wrestler on Twitter.
https://twitter.com/thechrisdenker/status/1665095569126162439
"So insane to see him back in a video game," Danger wrote.
Hart passed away in May of 1999, falling to his death in a rappelling stunt gone tragically awry when the carabiner that secured Hart to his wire unlatched. Hart was 34 years old.
AEW has begun holding a tournament in memory of Hart, in partnership with his widow Dr. Martha Hart and the Owen Hart Foundation she created in his honor. Hart won a civil case against WWE for negligence in his death and had not allowed his image to be used outside of the 2004 video game appearance. Before Showdown, Hart's last video game appearance was 1999's WWF Attitude.
AEW Fight Forever is set to release on June 29, marking the end of a long and complicated release for the video game, which hung in limbo through an IP dispute over the game's title. There had been mixed messages between AEW President Tony Khan and a rep from THQ Nordic over whether the game would be ready by the mid-June release.