Tony Khan Says AEW Fight Forever Is 'Finished,' Doesn't Provide Release Date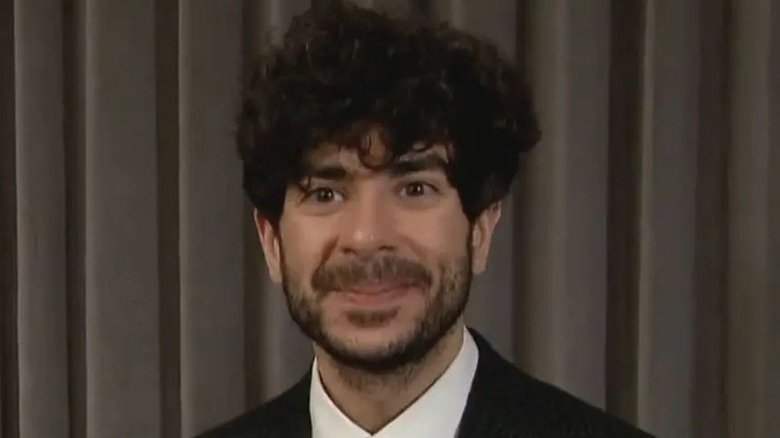 AEW
At some point, professional wrestling fans are going to get their hands on "AEW Fight Forever," the first video game offering from Tony Khan's promotion. Yet, while it was announced all the way back in November 2020, there remains no release date to speak of. Following AEW Revolution Sunday night, though, the AEW President confirmed at the post-show media scrum that the game is finished.
"I can't say the exact release date. There's a lot of things that go into that, and I don't want to step on anybody with that," Khan said. "It is coming very soon. The game is finished." Most recently, the game received its official rating from the ESRB — that being "T for Teen." Weeks before that, despite being shown at multiple conventions and releasing a trailer here and there, it was reported that the game's delay was due to not receiving said rating. With that out of the way, it seems like only a matter of time until "Fight Forever" delivers on Khan's previous promise of a 2023 release date.
"It's been very, very highly acclaimed," Khan added. "A lot of fans have been really looking forward to it for a long time, and I'm just so glad that we have a game in place that's been very well-received." Despite not having a release date, he also noted that it's already an "award-winning game now officially" after being showcased at a recent festival competition. When the day finally comes, he knows it will be a big one for AEW. "It's coming soon."