AEW Updates On Fight Forever And Possible House Shows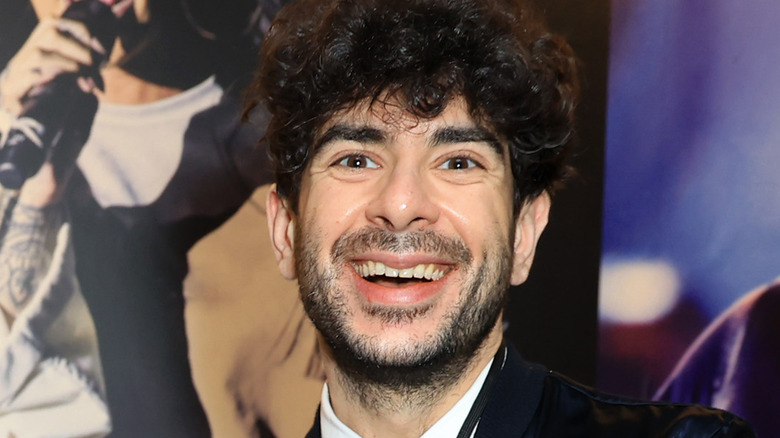 Leon Bennett/Getty Images
Among the burning questions being asked of AEW recently, at least not related to Mercedes Monè, is whether the promotion will be running non-televised live events soon, and when oh when will the "AEW: Fight Forever" video game finally be available to play? Both have been discussion points for a bit, and fortunately for fans, AEW owner Tony Khan has the answers.
In an appearance on "In The Zone," where he also discussed Vince McMahon and the success of the Jacksonville Jaguars, Khan confirmed that AEW live events are very much on the table for 2023.
"That's something we are talking about," Khan said. "We have a great live events team with Rafael Moffi, Chris Harrington, and a bunch of great people I work with. Jeff Jarrett has a lot of experience, and Jeff Jarrett's come in, working the office too.
"That's something we've talked a lot about, building that live event business, because there's definitely a demand for AEW live events. And now we have this big, great, strong roster, that really wants to go out and do live events. So I think that's something we're going to do."
As for the video game, while Khan didn't provide fans with a firm release date for "Fight Forever," he did reveal that the wait for the game won't stretch into 2024.
"We actually have a game coming very soon," Khan said. "We've been working with THQ and Yukes. 'AEW: Fight Forever' is launching this year. It's something that's actually happening very soon, 'AEW: Fight Forever' in 2023."
If you use any of the quotes in this article, please credit "In The Zone" and provide an h/t to Wrestling Inc. for the transcription