Dave Meltzer Breaks Down Reported Idea For AEW To Expand PPV Schedule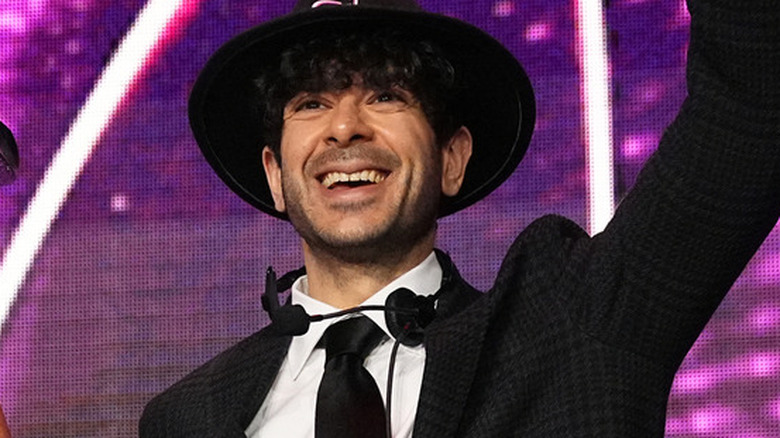 AEW
On Wednesday, it was reported that AEW's current negotiations with Warner Bros. Discovery for a new TV deal have included talk of ramping up the promotion's schedule of pay-per-view events, possibly to the point of going monthly. Since going monthly would make the most sense as part of a deal to take the shows off of pay-per-view and onto Max, as a way to mitigate subscription cancellations, that led to all sorts of speculation about where the deal is going. Since then, Dave Meltzer added his own analysis of the story on Wrestling Observer Radio.
"Put it this way: If this is a deal with Max and Max is guaranteeing them the money for 12 pay-per-views that they would make with the American buys?" Meltzer posited. "Of course do it. However they offer it, if Max offers it like UFC [on ESPN+] as a pay-per-view, but buys it, that's fine, because AEW's guaranteed the money. If they wanna do it the way WWE does it? That's fine, because again, they're guaranteed the money. If that is part of the deal." Meltzer noted that WBD has an interest in the pay-per-views regardless, because they handle the American pay-per-view streaming via Bleacher Report Live, but whatever is going on, it's not a done deal yet.
Meltzer also added that when it comes to the WBD negotiations more broadly, the ratings for "AEW Collision" are showing that on Saturday, with fewer people watching TV and potentially more live sports competition for much of the year, loaded shows are needed to draw strong ratings. Whether or not "Collision" can deliver ratings better than that of the movies TNT had been airing on Saturday nights is a huge factor in what kind of deal AEW gets in their new contract with WBD, or potentially offers from rival companies/networks.
If you use any of the quotes in this article, please credit "Wrestling Observer Radio" with a h/t to Wrestling Inc. for the transcription.