Arn Anderson On Bill Watts Making Brian Pillman The 'Highest-Paid Jobber' In WCW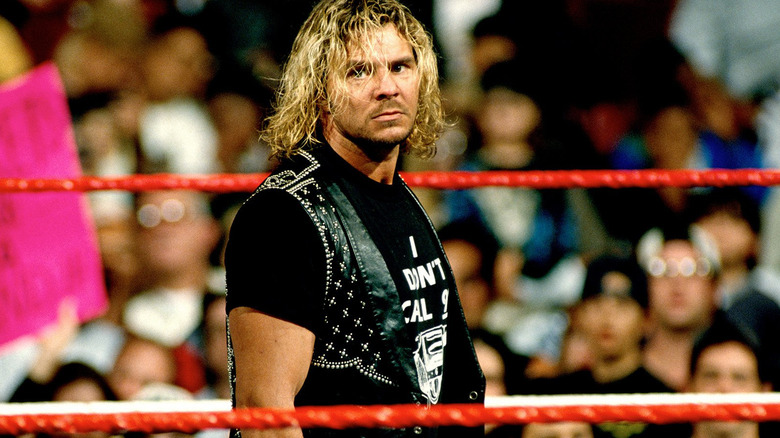 WWE
The year is 1992, and Bill Watts is currently the Executive Vice President of WCW. And along for the ride, his old-school values, such as banning maneuvers from the top turnbuckle and the clear separation of babyfaces and heels. At that time "Flyin" Brian Pillman, known for his athleticism and incorporation of the lucha libre style into his move set, had just turned heel. Though according to WWE Hall of Famer Arn Anderson, Watts would've simply cut his contract had he been able. 
"If I remember correctly, they're trying to cut his contract mid-contract," Anderson recalled during an episode of "ARN." "Now legally, they couldn't do that obviously, because Brian said no, right? If there was not going to be any life after the term of his contract, fine, he'll be the highest-paid job guy in the business." Anderson always thought highly of Pillman, and was even instrumental in his development as a professional wrestler. With the weight of Watts hanging over him, he made the best of it and continued to develop. "He was as good as he developed into what we thought was a heel as he ever was as a babyface," Anderson added.
A little later on, in between "Flyin" but before embracing the "Loose Cannon," Pillman teamed with "Stunning" Steve Austin en route to the NWA and WCW World Tag Team Championships as The Hollywood Blonds. And to this day, Anderson maintains they were a duo destined to be. "It just clicked. They were perfect together," he said. "The chemistry was just incredible, it really was." Pillman tragically passed away from a heart attack in 1997 at just 35 years old. 
If you use any quotes from this article, please credit "ARN" with a h/t to Wrestling Inc. for the transcription.