Saraya: You Can Never Tell Wrestlers No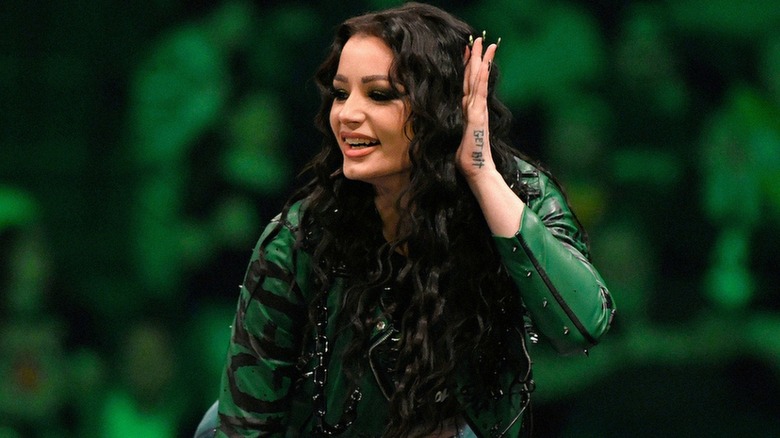 AEW
Time and time again, we hear that wrestlers never say never. AEW star Saraya is a perfect example of that old adage. After her career-ending neck injury in late 2017, she saw Edge, Christian, and Daniel Bryan all return to the ring from their own respective career-ending injuries. So even when WWE doctors had given up on her and told her that she could never wrestle again, the wrestler formerly known as Paige stayed determined to defy insurmountable odds to make a successful comeback, which she did against Dr. Britt Baker D.M.D. at Full Gear 2022. But she didn't do it alone.
During an interview with Inside The Ropes, the multi-time champion outlined her journey back to in-ring competition. She stated that surrounding herself with positivity greatly helped her through the difficult process of getting cleared to wrestle again.
"I was told I was never gonna wrestle again," she recalled. "I was told that. I had that in my head, but [like with] every wrestler, you could never tell them no when it comes to wrestling. The past five years or so, it's been really difficult. But at the same time, I'm in a really good mental space, which has been a really positive thing. If I would have lost my career a couple of years prior to that, I don't know if I would still be around right now. I'm very, very fortunate in a way where it happened at a time where I have a really good community around me."
In addition to positivity, Saraya was driven by frustration. Following her injury, she was left sitting at home more often than not. Then when the COVID-19 pandemic began, WWE was even less inclined to use her in any capacity. Luckily, Tony Khan and AEW called when her previous contractual obligations were fulfilled and she was able to join forces with The Outcasts for what she calls "the most fun I've ever had [in wrestling]."