Teddy Hart Arrested, Charged With 2 Counts Of Drug Possession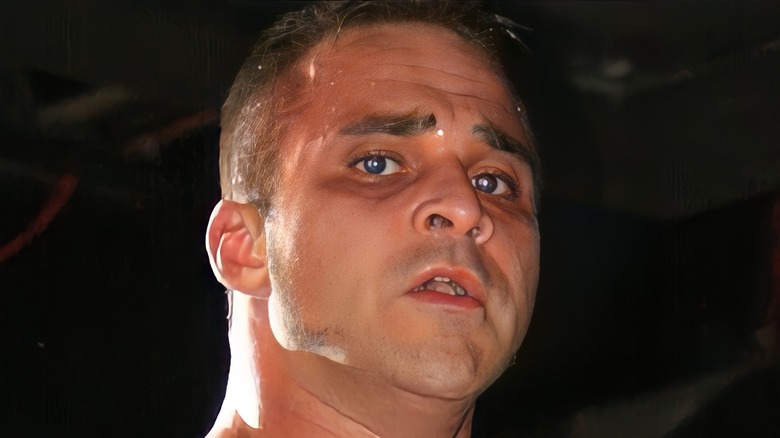 Mike Kalasnik/Wikimedia Commons
Teddy Hart, real name Edward Annis, was arrested last week in Titusville, Florida, according to police records obtained by TMZ Sports. The report states that the 43-year-old was arrested after being caught in possession of MDMA, marijuana, and steroids. He was subsequently charged with possession of MDMA and possession of a controlled substance without a prescription. Hart was released from custody on Saturday.
Per the report, Titusville Police Department officers stopped Hart around midnight after he ran a red light. During the stop, they smelled burning marijuana coming out of the vehicle and found an unsealed bag containing the drug in the glove compartment. Several loose leaves were also visible on one of the seats. 
Upon searching the car, the police found a baggie of red pills and another that was filled with powder, both of which tested positive for MDMA. Another baggie with blue powder was discovered later on, which also turned out to be an MDMA substance. The report also stated that the police discovered two vials that were labeled Masteron and Testosterone Cypionate, which are anabolic steroids.
This isn't Hart's first brush with the law. As documented by Rolling Stone, he's been arrested multiple times for a number of different incidents throughout the years, including drug possession, alleged assault, and violating house arrests. Last year, he was the subject of a Peacock documentary called "Dangerous Breed: Crimes. Cons. Cats," which reportedly led to MLW never wanting to work with Hart again. Meanwhile, Brian Pillman Jr. recently revealed that he no longer associates with Hart, despite being close to some of his family members.
If you or anyone you know needs help with addiction issues, help is available. Visit the Substance Abuse and Mental Health Services Administration website or contact SAMHSA's National Helpline at 1-800-662-HELP (4357).
[Featured image by Mike Kalasnik via Wikimedia Commons | Cropped and scaled | CC BY-SA 2.0]