How MLW's Lawsuit Against WWE Is Reportedly Impacting Talent Recruitment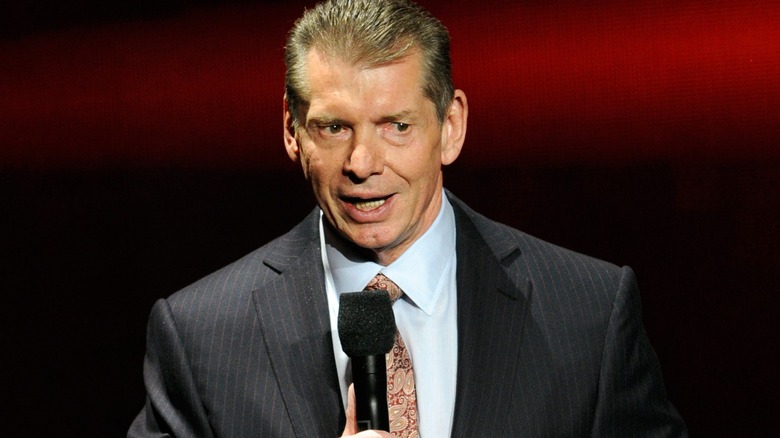 Ethan Miller/Getty Images
WWE and Major League Wrestling are currently embroiled in a legal battle over alleged monopolistic practices by the former company. The antitrust lawsuit stems from WWE reportedly preventing MLW from competing in the streaming market, but it could also shape the way that Vince McMahon's promotion recruits talent moving forward.
According to Dave Meltzer of "Wrestling Observer Radio," WWE is reportedly hesitant to bring in talent from other companies. Unless a wrestler's contract is actually coming to an end, they're unlikely to hear from McMahon's company — even if the talent in question wants to open up negotiations with WWE. Similarly, WWE reportedly isn't risking bad press by reaching out to AEW talent, especially after being accused of trying to poach performers from Tony Khan's promotion in the past.
Meltzer noted that WWE doing anything that paints the company in a bad light could have ramifications with regard to the lawsuit. Furthermore, WWE no longer has to answer to Vince McMahon alone, as the recent merger with Ari Emanuel's Endeavor means that they have more business partners to appease.
As previously mentioned, MLW has accused WWE of trying to monopolize the wrestling industry and shut out other promotions from competing. Court Bauer's promotion previously had an agreement with REELZ to show "MLW Underground, which came to an end when the service was acquired by Peacock — the streaming platform that hosts WWE content.
Back in June, a judge denied WWE's motion to dismiss the MLW lawsuit, stating that Bauer's company provided substantial evidence to support the claim that the former had taken part in monopolistic practices. It remains to be seen what the outcome will be.