Disco Inferno Says Fans Don't Care About AEW Collision, Slams Booking Of CM Punk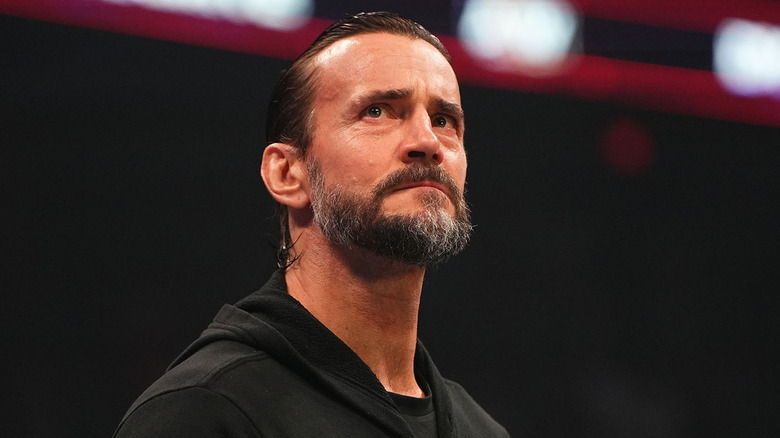 AEW
"AEW Collision" is only a few weeks into its existence, but Disco Inferno believes that fans have already lost interest in the Saturday night show. Speaking on a recent episode of "K100 w/Konnan & Disco," the former WCW wrestler compared "Collision" to "AEW Rampage" and criticized the booking of CM Punk in the process.
"If Punk wasn't going to come back and do the angle with [The] Elite, I thought it would fall flat... [Collision] is doing Rampage numbers, nobody cares... The show is basically Rampage. It's easy to miss, nothing is going on... You can't target a more specific market than doing Punk versus [Samoa] Joe, which is for Ring of Honor fans from 20 years ago. Who would be interested in that right now?"
Punk's issues with The Elite's Kenny Omega, Adam Page, and The Young Bucks have been well documented. Following last year's AEW All Out, Punk verbally lambasted them at the press conference, which allegedly led to a locker room brawl between him, Omega, and the Young Bucks afterward. Upon his return, Punk alluded to the incident with a promo in which he referenced "counterfeit bucks," which most fans and pundits have interpreted as a dig at Matt and Nick Jackson. However, he hasn't mentioned them since then, suggesting that a possible feud isn't on the horizon for the time being.
According to Inferno, using Punk to target the most hardcore part of AEW's fan base is an error as it isn't interesting. He claimed that Punk hasn't been drawing big numbers since returning to AEW television back in June, as evidenced by the ratings for "Collision."
Furthermore, Inferno believes that "Collision" will hurt "Rampage's" numbers as they air on back-to-back nights. As such, it's forcing some fans to choose between one show or the other.
If you use any quotes from this article, please credit "K100 w/Konnan & Disco" with a h/t to Wrestling Inc. for the transcription.