Tiffany Stratton Reveals How Charlotte Flair Has Helped Her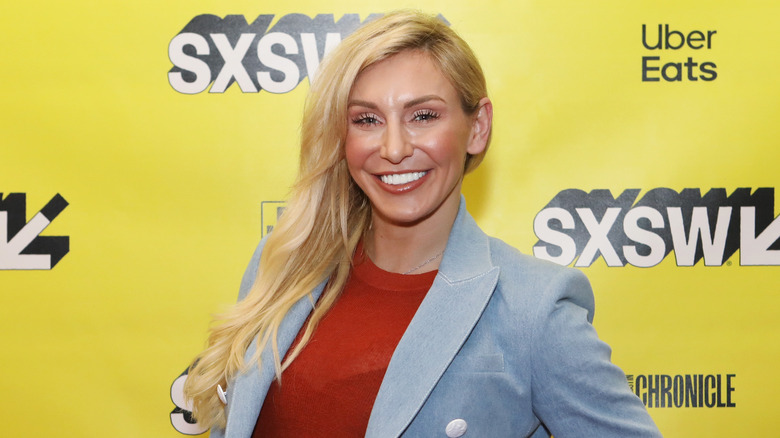 Samantha Burkardt/Getty Images
WWE "NXT" Women's Champion Tiffany Stratton spoke with "TV Insider" about her career and her future endeavors, one of which is to make the switch to Hollywood. 
During the interview, Stratton revealed there is one person on the main roster that has helped her — Charlotte Flair. The champ stated that she has talked to Flair "a couple of times," and every time, the 14-time Women's Champion has been a "huge help" for the 24-year-old. The "NXT" star has said that Flair's guidance has helped her through times of self-doubt.
"Charlotte reminds me I'm doing everything right," Stratton said. "That I'm so young and it's okay to make mistakes and learn from them. I made mistakes already being a champion. But I learn from them right away. I'm so new to this. I'm so young and will grow with the title to hopefully be one of the best champions NXT has ever seen."
Stratton, who signed with WWE in August 2021, made her WWE "NXT" debut on December 28, 2021, a month after she wrestled on "WWE 205 Live." Even though she's a champion now, she can still be considered a newbie as she has been a wrestler for just two years.
The current "NXT" Women's Champion won the then-vacant championship on May 28 at "NXT" Battleground, where she defeated Lyra Valkyria. Since winning the title, she has defended it twice, both of which came against Chase U's Thea Hail. Hail is once again set to be her opponent at NXT's next premium live event, The Great American Bash on July 30.