Shannon Moore Talks Life After WWE & Sobriety, Tells Those Struggling To Reach Out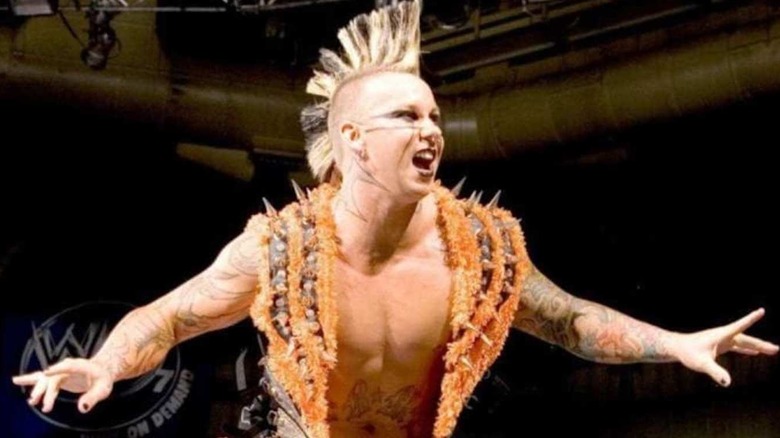 WWE
Shannon Moore has been a number of things in his career. He was in a "boy band," he was a Mattutude Follower, and he was a punk rocker. But in all his time in professional wrestling, he had a hard time finding who Shannon Moore was outside of the ring. Unfortunately, that led him down a road of substance abuse. However, after being released by WWE for the second time in 2008, "The Reject" has been able to find himself, as well as a calling to help others who are in his shoes.
During an interview with "Developmentally Speaking," Moore discussed his new line of work in his post-WWE life. While he does still step into the ring from time to time, he's more focused on helping people on their journeys to sobriety.
"I got so much going on now because I work with pro athletes now whenever it comes to helping them get sober," Moore said. "I work with other wrestlers. I work with the NFL, Major League Baseball. I've worked with all kinds of different clients [like] doctors and lawyers, but I focus on athletes just because I feel like until I hit a bad point in my life, I defined myself as a pro wrestler because that's all I knew. I pigeonholed myself and I feel like a lot of people do that."
Lessons Learned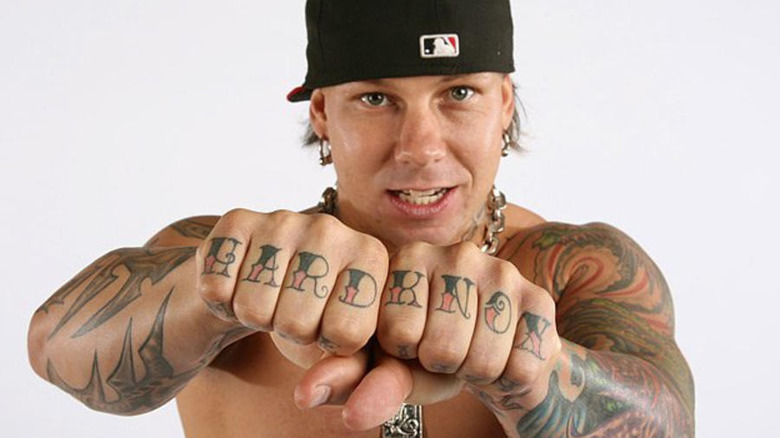 WWE
Part of what makes Moore qualified and motivated to help athletes that struggle with sobriety are the lessons he learned while signed to major wrestling companies. While growing up in the business, he adopted bad habits that centered on his career rather than himself.
"Whenever it comes to the business, we're taught, especially in the era that I came up in, that you eat, breathe, and sleep pro wrestling," recalled Moore. "It's like there's nothing else that should matter to you and pro wrestling comes first ... Financially, wrestling was great, but as far as growth as a man, I feel like the business can sometimes eat us up and define us as pro wrestlers. [Then when] you get fired, you go through this identity crisis where you're like, 'Who am I? I'm not WWE Superstar Shannon Moore or WCW Superstar Shannon Moore, so what do I do now?' ... I had to learn a lot of hard lessons like that because I was a kid. I was in this journey that was basically teaching me to be a wrestler; how to act as a wrestler, but I never grew as Shannon Moore because I was a wrestler and that's all I cared about. And I just wish I knew then what I know now."
After sacrificing his family, health, and basically everything else for wrestling, Moore finally found balance and made up for the fact that he felt cheated by the system he grew up in.
A Helping Hand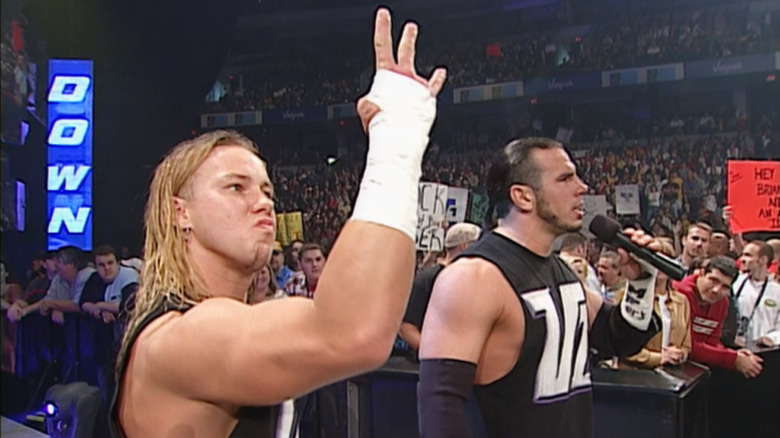 WWE
Armed with the lessons he learned along the way, the former WCW Hardcore Champion continues to be an advocate for mental health and encourages everyone who needs help to reach out for it, even if that means reaching out to Moore himself.
"If there's anybody out there that's struggling, get a hold of me," he concluded. "I went through it myself. I went through the whole substance abuse deal where I was physically addicted. I couldn't wake up every day and feel normal unless I took some sort of substance and I didn't know how to get help. I didn't know how to reach out for help. Now if I'm out wrestling, [I'm] letting people know you have to ask for help if you're going through this because that's the only way you're going to come out on the other side of this. We're losing way too many people that just – they feel like there's no hope ... And I'm not talking about just wrestlers or pro athletes. Most people think that somebody has a choice to wake up every day and take a substance or not. But when you get physically addicted where you're dealing with some mental illness, you have to treat that ... I can't say it enough: Ask for help and like sooner than later."
If you use any of the quotes in this article, please credit "Developmentally Speaking" with an h/t to Wrestling Inc. for the transcription.